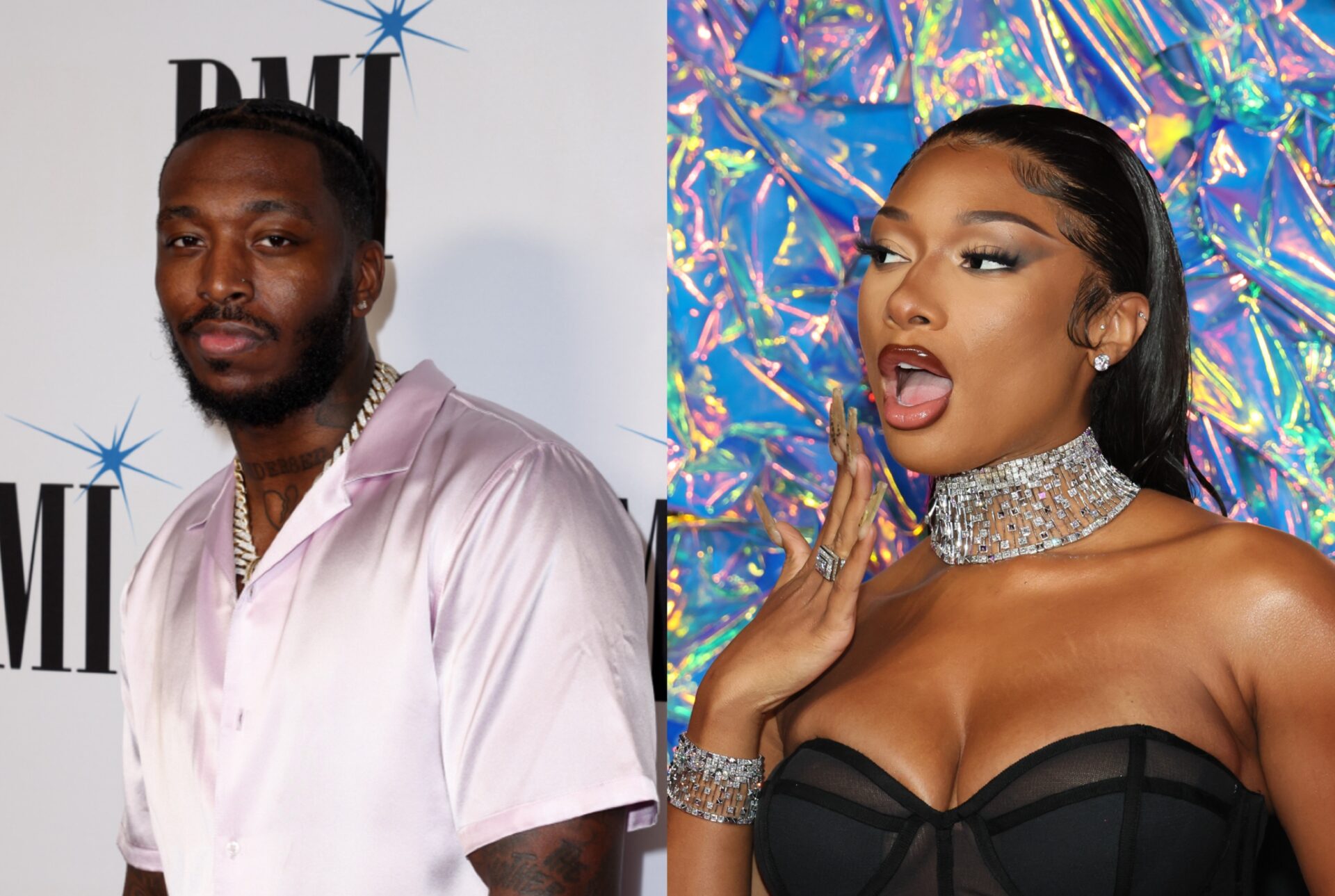 Grab your popcorn and put on your detective hats, because the #Hotties are setting the internet on fire with some seriously spicy drama!
When Megan Thee Stallion dropped her first official single of 2023, 'Cobra,' on November 3, we were all like, "Yasss, queen!" But as soon as we gave it a listen, our jaws hit the floor so hard they created their own Grand Canyon.
You see, Meg's high-profile Hip-Hop romance with Pardison Fontaine went south faster than a penguin on a slip 'n slide earlier this year. And we were left scratching our heads, wondering what could've caused the breakup, especially with all that Tory Lanez trial drama swirling around.
But guess what? 'Cobra' is here to spill some tea, and it's hotter than a jalapeño in a sauna.
In the song, Meg lays it all out with some seriously soul-baring lyrics. She's like, "Pulled up, caught him cheatin', gettin' his d-ck sucked in the same spot I'm sleepin'. Lord, give me a break, I don't know how much more of this sh-t I can take." 🐍💔
Now, she didn't drop Pardi's name like it's hot, but the timeline of her romantic rollercoaster kinda points in his direction. And oh boy, did the Stallion's fans react like a stampede of angry unicorns.
Social media blew up faster than a microwave with a bag of popcorn inside. Meg's fans started hurling insults, threats, and even death wishes at Pardi. Ouch! 😱
As of now, Meg hasn't given us the official tea on whether Pardi is the culprit, and he's been about as quiet as a library during a nap. We're all on the edge of our seats, waiting for the next chapter in this wild Hip-Hop soap opera. Grab your snacks 'cause this story is just getting started! 🍿🍿🍿
pardi count your days #cobra

— 🪐. (@Bachelorhaters) November 3, 2023