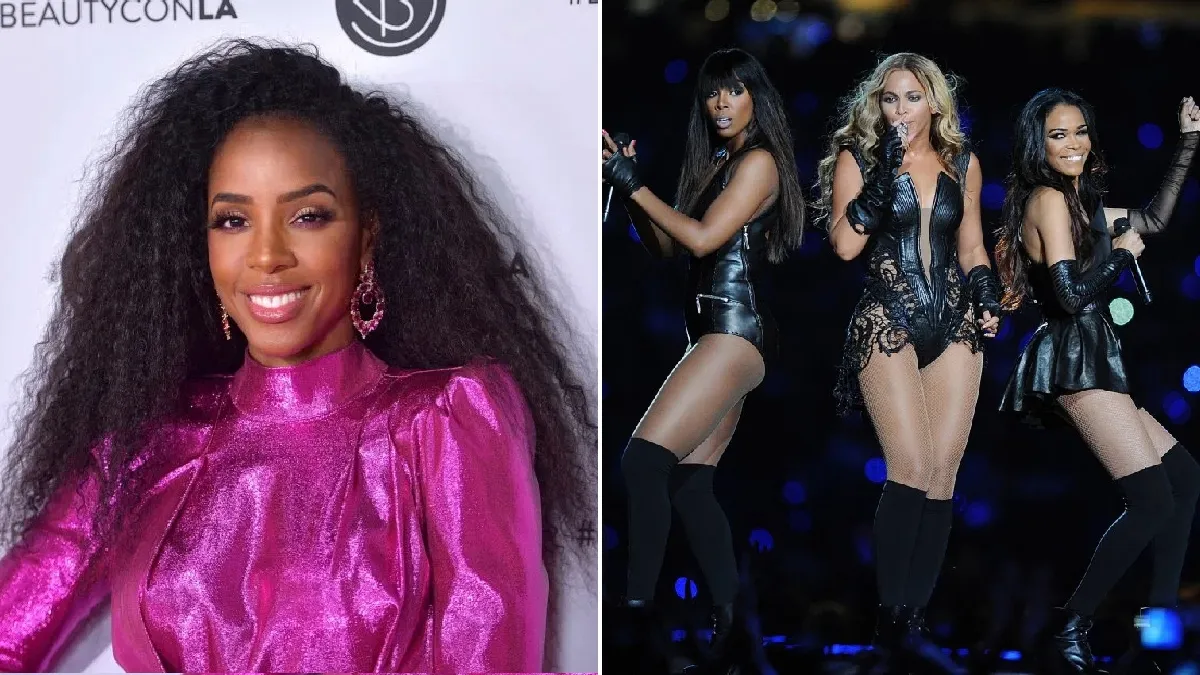 Kelly Rowland knows you've been dreaming of a Destiny's Child reunion, but she's here with a splash of cold water and a sprinkle of humor to burst that bubble!
In a recent interview, the 42-year-old songstress spilled the beans on the likelihood of a Destiny's Child comeback. Brace yourselves, because the verdict is in – it's a "no" for now. Why? Well, it turns out that Queen Bey, aka Beyoncé, is busy wrapping up her Renaissance (not sure if that's a painting or a music project, but either way, it's important), and she's also gearing up for her big-screen debut. Meanwhile, Michelle Williams is knee-deep in her solo projects, strutting her stuff as the independent diva she is. And as for Kelly herself, she's got her own solo adventures going on, conquering the world in her unique style. So, with all these irons in the fire, Destiny's Child is on the back burner for now.
Kelly Rowland couldn't help but gush about her solo endeavors, exclaiming, "That's where my head is!" and "That's where my heart is!" You can practically hear the enthusiasm in her words. She even gave a nod to Destiny's Child with a respectful, "With all due respect to Destiny's Child." But before you go shedding those reunion tears, hold onto your wigs because there's a glimmer of hope. She cryptically added, "And should there be a space for that, we'll see what happens." Translation: don't lose hope entirely, folks. Destiny's Child might just be on a long coffee break, and they'll be back to serenade us with their fabulous tunes… eventually.
So, while we eagerly anticipate the return of Destiny's Child, let's give a round of applause to Kelly Rowland for her solo pursuits, because, as she put it, "I'm so excited as to what I'm doing." We are too, Kelly, we are too!