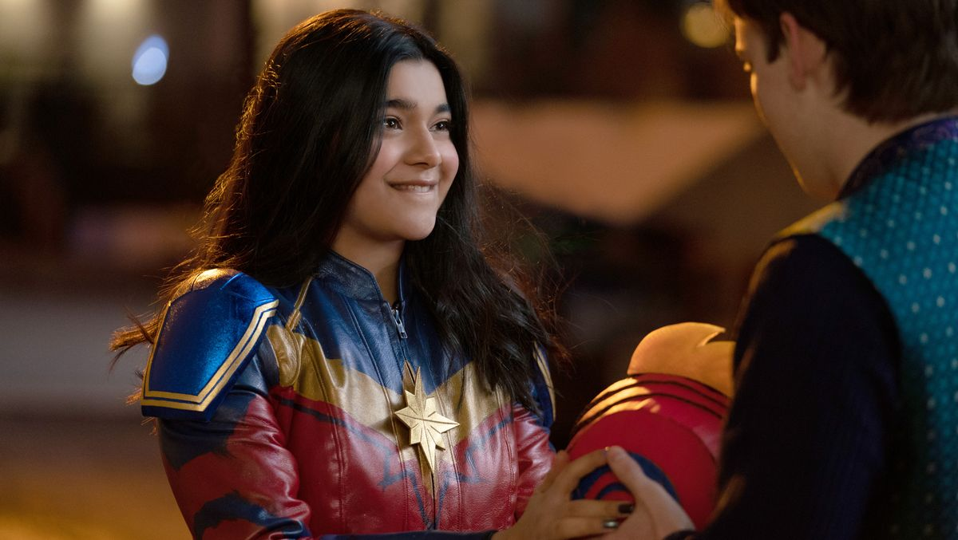 Iman Vellani, our favorite Ms. Marvel extraordinaire, is spilling the tea on The Marvels' debut in the cinematic circus we call the box office.
Now, this 21-year-old dynamo steps into the shoes of Kamala Khan, the marvelous Ms. Marvel, in Marvel Cinematic Universe's latest flick. Joined by the mighty Brie Larson as the cosmic Captain Marvel and the fabulous Teyonah Parris as Captain Monica Rambeau, it's a trio that's more anticipated than your morning coffee.
But hold your horses! Despite the hype and a predecessor that practically printed money (2019's Captain Marvel, anyone?), The Marvels seems to have pulled a disappearing act at the cash register, raking in a mere $47 million on its grand opening – a new record, but not the good kind, for the MCU. Oops, did someone misplace the superhero receipts?
Yet, fear not, citizens, for Iman Vellani is here to sprinkle some stardust on the situation. When asked about the box office blues, she shrugged it off like a superhero brushing off a pesky villain.
"I don't want to waste my precious energy on things I can't control. Leave that to Bob Iger," she declared with the nonchalance of someone who's got the world's weight on their shoulders but just found a great meme.
The starlet continued with a smirk, "Box office drama? That's not my scene. I'm over the moon with the final product, and the people I actually care about loved the movie. It's a rollicking good time, filled with capes, cosmic escapades, and a sprinkle of sisterhood. It's not rocket science – it's space science! So, let's not overthink it. We made a fun movie, and I'm just overjoyed I get to share it with you fabulous people." Cue the confetti cannons and superhero jazz hands!
The Marvels might not be breaking the bank, but Iman Vellani is breaking the mold on how to handle a box office blip – with a dash of humor, a sprinkle of sass, and a whole lot of superhero spirit. After all, who needs record-breaking numbers when you've got intergalactic fun and a fabulous trio saving the day?