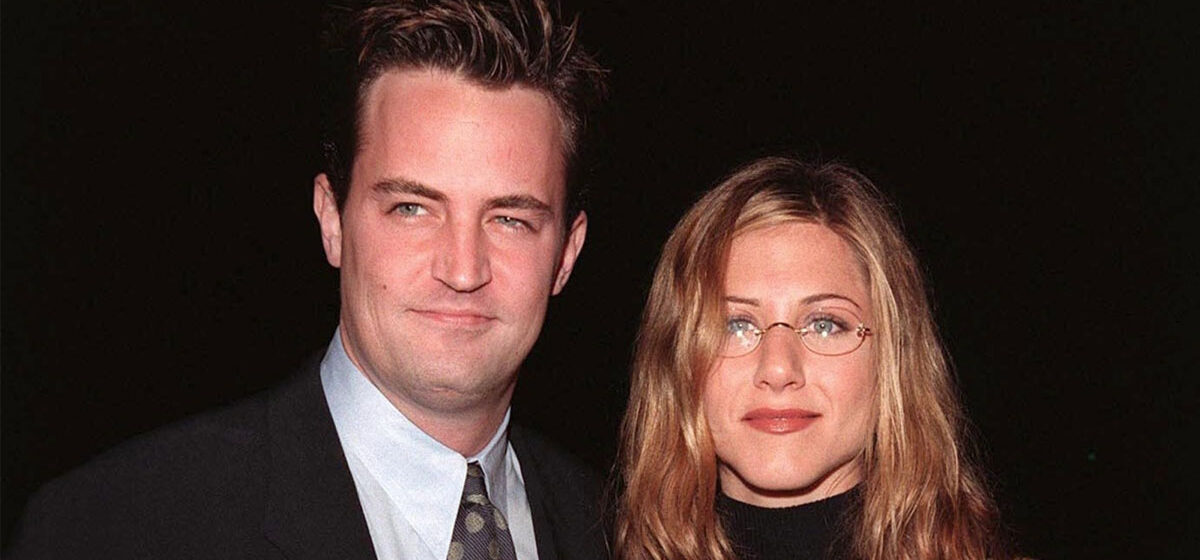 Nearly two decades before Matthew Perry shuffled off this mortal coil, his "Friends" co-star Jennifer Aniston was in tears at the mere prospect of losing him. In a memorable 2004 interview with Diane Sawyer, the beloved actress had a meltdown when asked what Matthew didn't know about himself. As she delicately dabbed her eye with a tissue and got all choked up, she replied, "That he's alright."
Jennifer recounted the trials and tribulations of Matthew's years-long wrestling match with addiction. "He was struggling," she reminisced, "and we were as clueless as a goldfish in a maze. We were about as equipped to handle it as penguins are to surf. No one had ever tackled that before. And the thought of losing him… it was like trying to juggle flaming marshmallows while riding a unicycle." Her voice trailed off as she was overwhelmed by the dire contemplation.
All these emotional fireworks were set off by Diane's curiosity about what each of the cast members didn't know about themselves as they approached the grand finale of the legendary sitcom.
Matthew eventually met his demise at the sprightly age of 54, with an apparent drowning incident at his Los Angeles abode on October 28. The surviving "Friends" ensemble – Courteney Cox, Lisa Kudrow, Jennifer, David Schwimmer, and Matt LeBlanc – took a mere two days to come to terms with their grief before finally releasing a public statement about the unimaginable loss.
In a statement that could melt the coldest of hearts and was obtained by PEOPLE on October 30, they professed, "We are absolutely crushed by the departure of Matthew. We weren't just co-stars; we were a bunch of misfits who became family. There's so much to say, but right now, we need some time to process this cosmic loss. We'll spill the beans eventually, as soon as we can gather our emotional marbles. For now, our thoughts and love are with Matty's clan, his pals, and everyone who adored him across the globe." This heart-wrenching statement bore the signatures of each of them.
In another enlightening interview with Diane Sawyer, Matthew Perry himself opened up about the hair-raising moment when Jennifer Aniston confronted him about his addiction woes. He quoted Jennifer as saying, "'We know you're hitting the bottle like it owes you money!'" The interview, which aired on October 28, 2022, had Matthew recalling the terror of that pivotal moment.
He also let the world in on the fact that Jennifer was the MVP of support during his protracted battle. "She was the one who reached out to me the most," he confessed, adding, "I owe her big time for that. Seriously, if I had a nickel for every time she had my back, I'd be rolling in dough!"