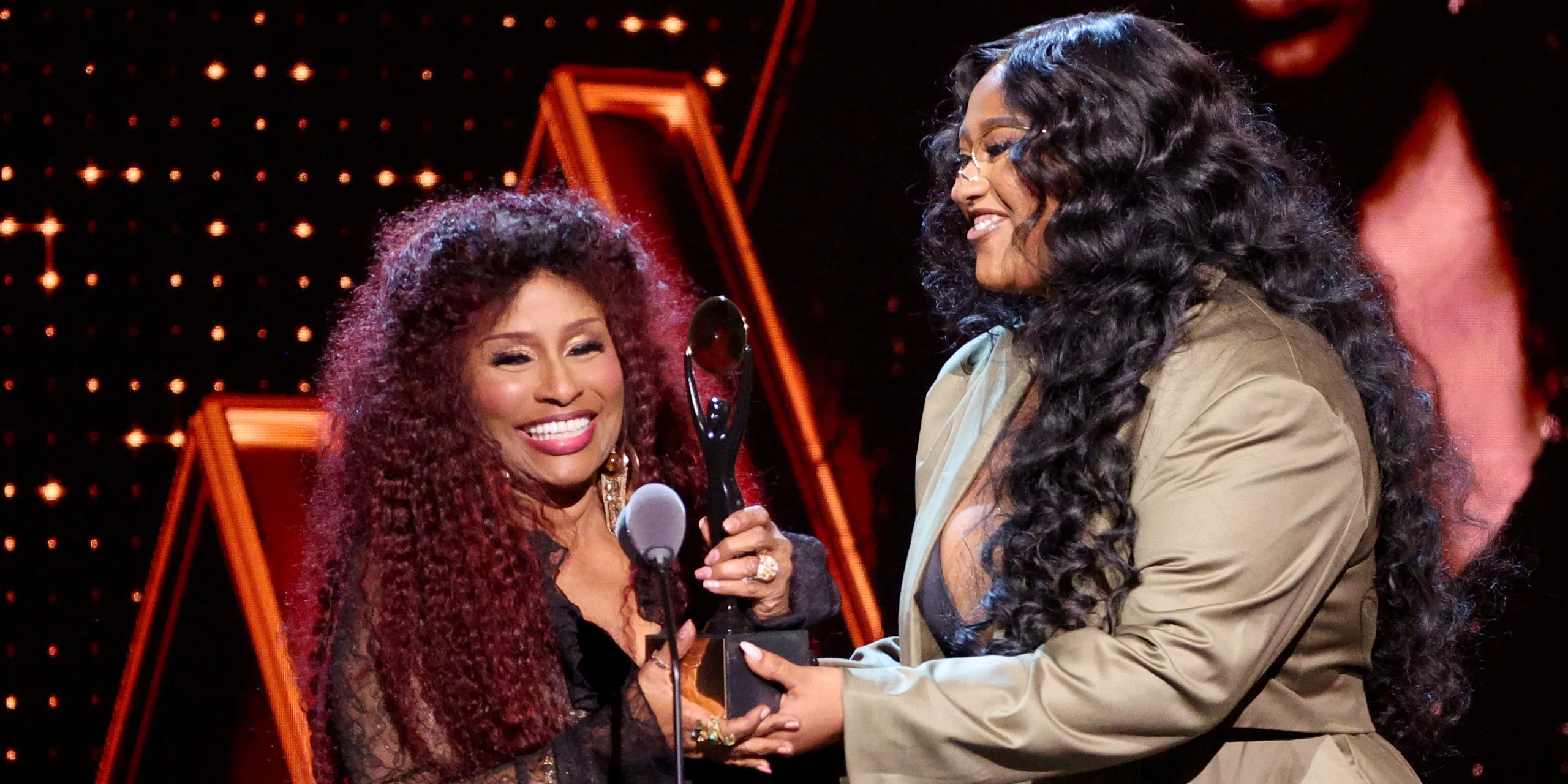 The Queen of Funk herself, Chaka Khan, finally got her ticket to the Rock & Roll Hall of Fame's royal party after seven nominations and more than two decades of patiently waiting. It's almost as if the Hall of Fame thought she was a living time capsule!
Picture this: the Barclays Center in Brooklyn on a crisp November 3rd evening. Chaka Khan, the diva extraordinaire, strolled in like she owned the place (and let's face it, she kinda does). But she wasn't alone in this star-studded shindig. Missy Elliott, Sheryl Crow, Kate Bush, Willie Nelson, George Michael, and a whole bunch of other iconic artists joined the party bus too.
Now, our beloved Chaka, who's been groovin' and croonin' for 70 fantastic years, didn't just get the key to the Hall for her solo gigs. Nope, she was also recognized for her legendary time with the classic '70s sensation, Rufus. It's like getting two scoops of ice cream in one cone, folks!
In a delightful twist of fate, the Musical Excellence Award was handed over to Chaka by none other than the amazing Jazmine Sullivan. Can you imagine the scene? Jazmine, looking all snazzy, giving Chaka her well-deserved award with some jazz hands and a confetti cannon. Pure magic!
And what's a rockin' induction without some music to get your feet tappin'? Chaka didn't hold back, oh no! She treated the audience to a medley of her greatest hits that had everyone on their feet. She whipped out 'I Feel For You' (with rapper Common), 'I'm Every Woman' (with Sia), and 'Sweet Thing' (with H.E.R.). It was like a musical buffet that left everyone craving for more.
If you missed this epic night, don't fret. A three-hour 'Rock & Roll HOF' primetime special with all these jaw-dropping performances will grace your screens on January 1st. Get ready for a rockin' start to the new year! Who knew the Hall of Fame could be this much fun?