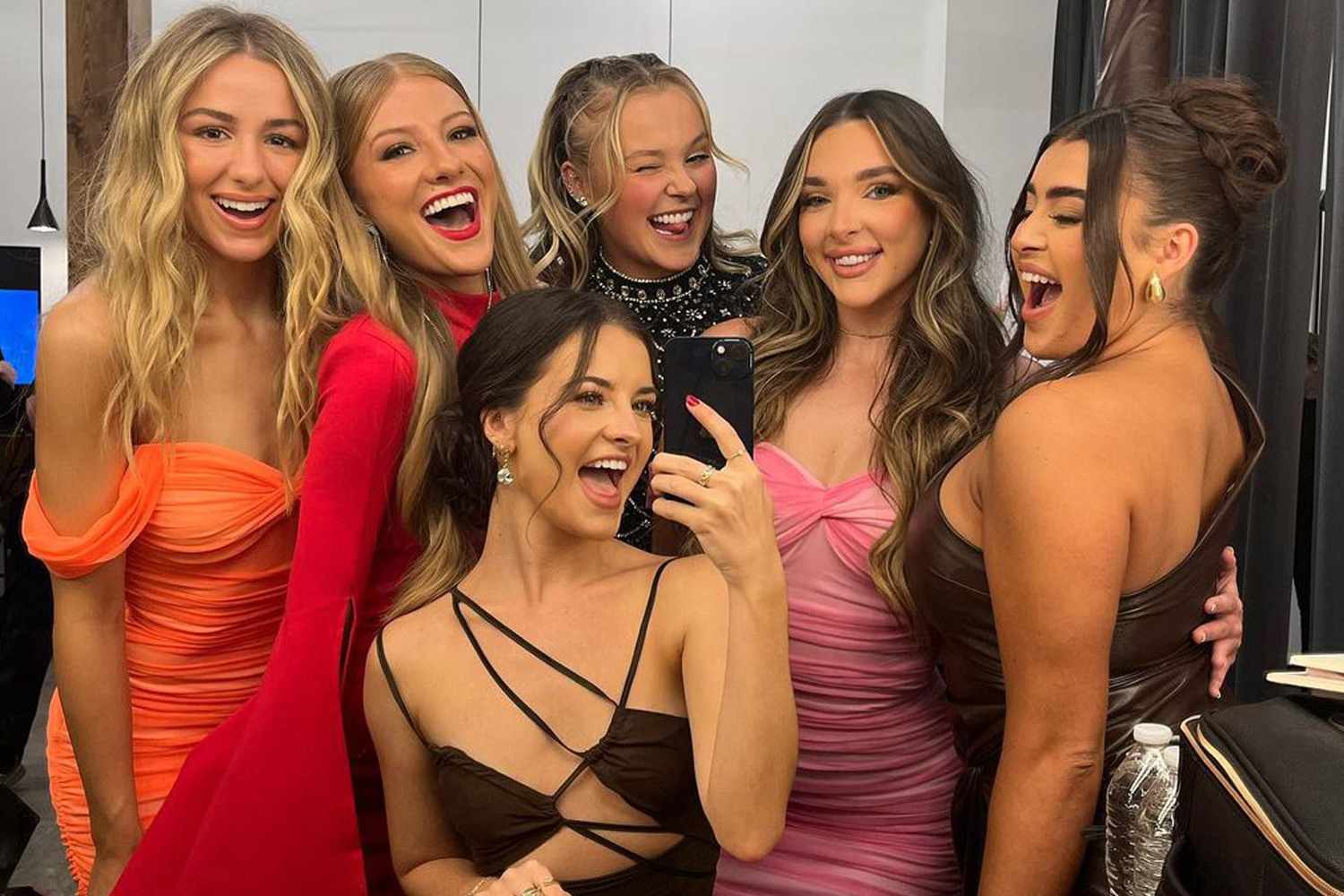 The Dance Moms crew is putting on their dancing shoes for a stellar reunion, and boy, are we excited! 🕺👯
The stars of this Lifetime saga assembled for a group snapshot, and they screamed out to the world, "✨Stop the press!✨ We're back, baby, and it's gonna be a dance-tastic blast in 2024, only on @lifetimetv!! 👯‍♀️💜"
But, hold on to your tutus! There's a twist in this dance-off drama. Some eagle-eyed fans quickly spotted that three dazzling stars from the show were conspicuously absent from the group hug.
Maddie Ziegler, Mackenzie Ziegler, and Nia Sioux decided to sit this one out and left the dance floor empty. What's the scoop, you ask? Well, JoJo Siwa, our rainbow-haired truth-bomb dropper, spilled the beans in a comment on the post.
She began with some gratitude, saying, "Grateful for this day!" 🙏, and then casually revealed, "For all the curious cats wondering about our missing peeps, everybody got an invite, but only a handful wanted to party here🤍."
So, who's gonna boogie at the reunion bash? Get ready to groove with JoJo, Chloe Lukasiak, Kendall Vertes, Kalani Hilliker, and the sibling sensation of Brooke and Paige Hyland. The dance floor might have fewer twirlers, but the party's still on!
The big question on everyone's minds – will Abby Lee Miller, the dance guru with a dash of controversy, make an entrance? 🤔 And will the fierce moms of the show, including Kelly Hyland, Christi Lukasiak, Jill Vertes, Jessalyn Siwa, and Kira Girard, decide to join the shindig?
Abby Lee recently tackled her issues with Maddie. Can we expect a dramatic duet or a dance of reconciliation? 💃
All we can say is, this Dance Moms reunion is shaping up to be a dance-tacular, drama-filled extravaganza! Let the dance battles, glitter, and confetti cannons commence! 🎉💃🕺