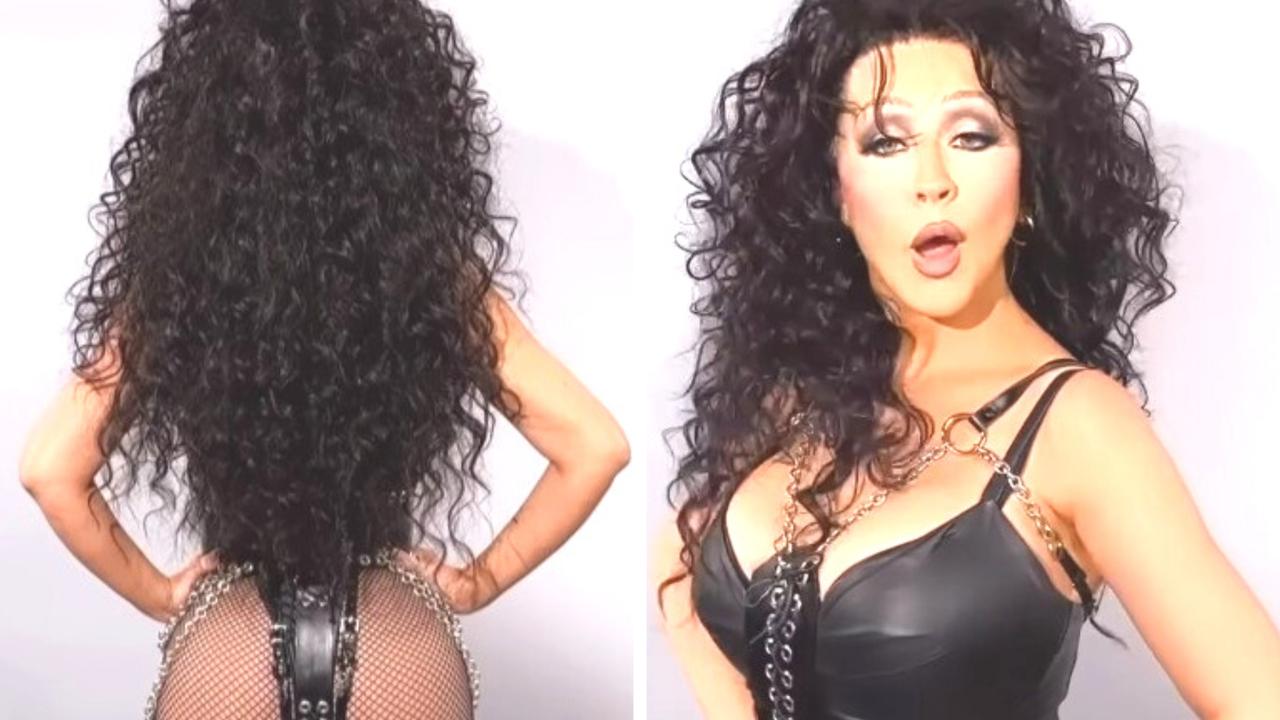 Christina Aguilera is pulling out all the stops this Halloween, and by "stops," we mean Cher costumes that defy the space-time continuum!
Behold, the 42-year-old pop sensation transformed into the legendary 77-year-old Cher herself. Yes, you read that right. Christina strutted her stuff in a "Turn Back Time" getup that was so on point, you'd think Cher herself had hit the rewind button on her fabulous life.
But it's not just about the outfit! Christina went full-on Cher with an audio clip straight from their Burlesque days. Cher, or at least Christina's impressive Cher impersonation, exclaims, "Wagon Wheel Watusi!" — the very same move that Tess once encouraged Ali to bust out in the movie. It's like they time-traveled through a sequined wormhole.
Let's face it; it's the perfect time to revive the spirit of Burlesque. We all need a bit of glitz and glam, especially when it's delivered by Christina Aguilera as Cher. It's like a pop culture séance in Halloween costume form, calling forth memories of that iconic movie and teaching a new generation about the joys of "air rights." Yes, air rights—because, really, who needs gravity when you're channeling Cher?
So, this Halloween, remember that you can turn back time and summon the Cher-est of moments with Christina Aguilera. It's a treat that'll make you believe in the magic of costume parties and the irresistible allure of air rights.