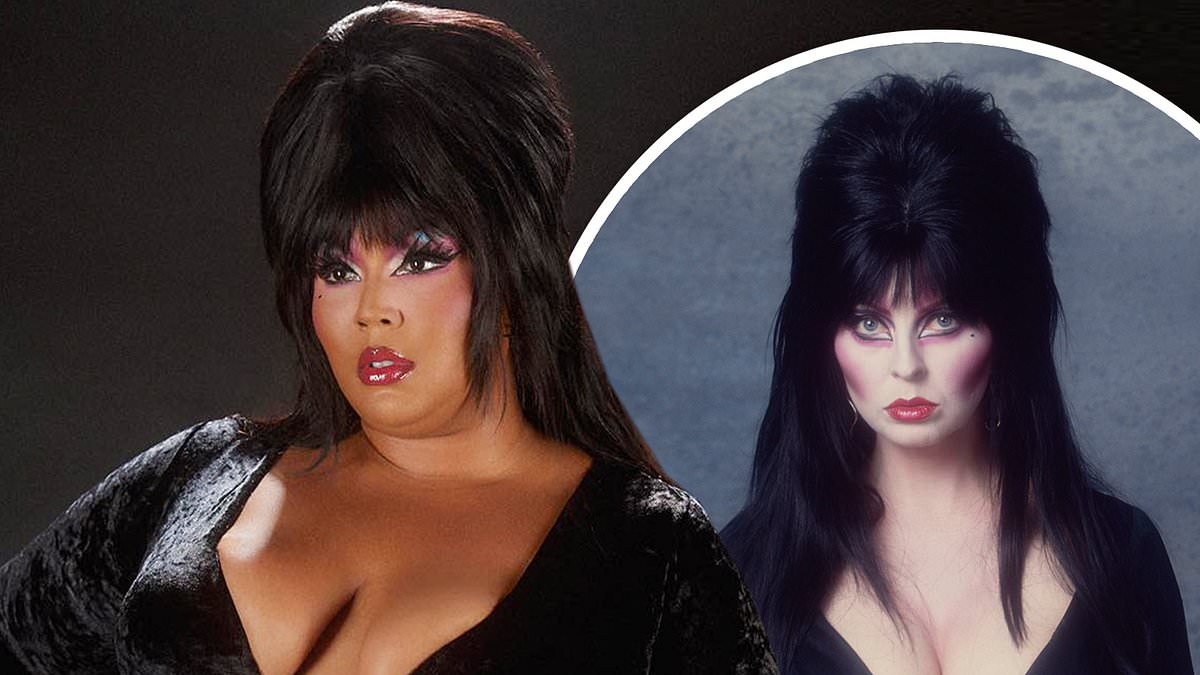 Lizzo unleashed her inner Halloween mania, and boy, did she take it to a whole new level! The rap sensation transformed herself into none other than the iconic Elvira from that side-splitting, spook-tastic flick, "Elvira: Mistress of the Dark" – yep, the one that rocked our world back in '88.
At 35 years young, Lizzo has practically become a Halloween legend. Every year, she concocts some of the wackiest and wildest get-ups you could ever imagine. But this time, she took a deep dive into the abyss of darkness, and we mean that quite literally.
The Grammy-winning diva slipped into a black velvet gown that might as well have been borrowed straight from the Elvira herself, who was brought to life by the fab Cassandra Peterson. It's almost like they share a spooky soul, and Lizzo nailed it.
The fans? Oh, they were screaming (figuratively, of course) with joy! They couldn't get enough of this eerie resurrection. One fanatic declared, "Lizzo's serving looks as always, but this time, it's a spooktacular treat!"
"QUEEN OF DARKNESS RETURNS!" another loyal subject chimed in, as if Lizzo were some immortal ruler of the underworld.
Now, if you think Lizzo's Halloween adventures are the only juicy tidbits about her, think again! In September, she strutted her stuff at the Black Music Action Coalition gala in Los Angeles, where she snagged a Humanitarian Award. A shining moment amidst a bit of a scandalous backdrop, you see.
You see, just before that, in August, some folks decided to stir the cauldron of controversy. They accused our beloved Lizzo of all sorts of shenanigans – sexual harassment and a hostile work environment, to be precise. But Lizzo and her legal posse didn't take this lightly.
According to the grapevine, Page Six spilled the tea that Lizzo and her legal eagles managed to round up 18 of her loyal staffers, all bearing signed declarations that pretty much flipped the script on these allegations. Looks like they're putting a spell on those pesky claims made by three former dancers.
Lizzo, the dark queen of Halloween, ain't letting any scandal rain on her parade. She's out there, serving looks and justice like a true Halloween superhero.