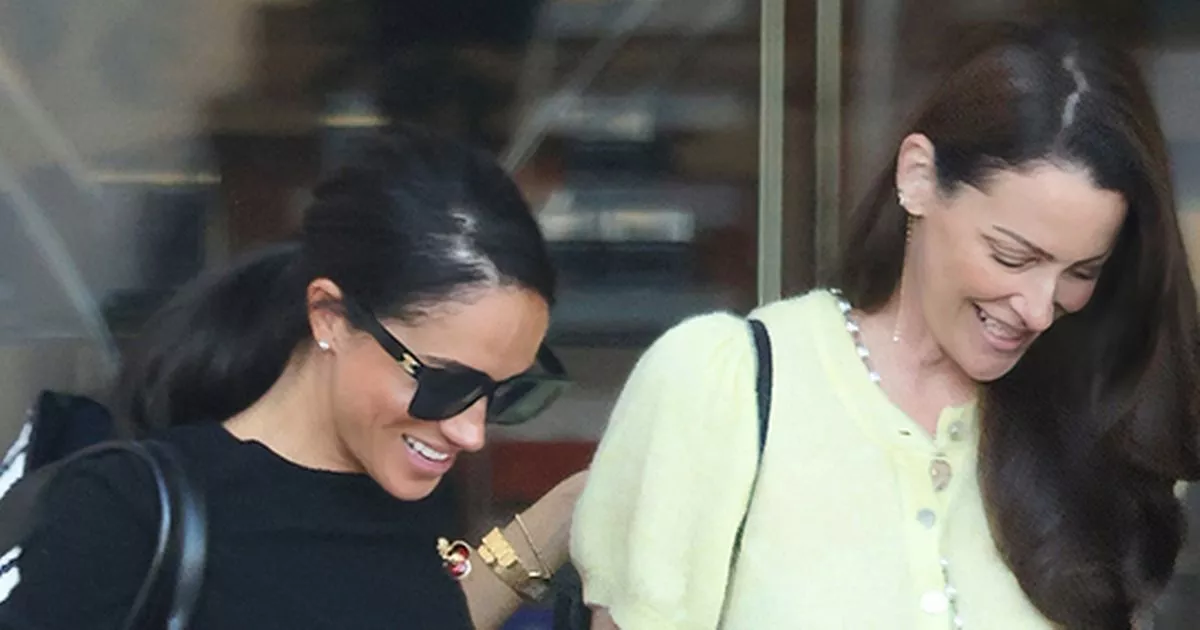 The Duchess of Sussex pulled off a stealthy mission in Montecito last Friday, like a secret agent avoiding the paparazzi's radar. However, those sneaky photos only emerged from the shadows on Tuesday. Was it a deliberate move by Backgrid, the photo agency, or did the photographer just decide to play hide-and-seek with the pics? Maybe they were waiting for the perfect moment, like a surprise party for King Charles's birthday. You know, to add that extra sprinkle of spice to the royal celebration.
This isn't Meghan's first rodeo in the world of fashion espionage. Remember the coronation weekend caper? She got pap'd, and the photos dropped the day after the coronation. It caused such a commotion that the poor paparazzo had to swear on their camera that the pics were as candid as a squirrel trying to find its nuts. Ah, good times in the land of royals and revelations.
Let's get to the nitty-gritty of this fashionable escapade. The date: Friday, November 10th, just days before King Chuck's birthday bash. Meghan, the undercover style agent, rocked those pics with an undeniable cuteness factor. The fashion detectives were on the case, and the IDs came pouring in like fashion confetti. La Ligne shorts, Celine sunglasses, Givenchy belt, Aquazzura flats, and a tote bag from Cesta Collective—she basically turned the streets of Montecito into her own runway. Oh, and let's not forget the poppy pin, because, you know, it's November, and royals and poppies go together like tea and crumpets.
But wait, Meghan wasn't on a solo mission this time. She teamed up with her partner-in-crime, Kelly McKee Kajfen, the mastermind behind Alliance of Moms. After a top-secret lunch at Pane e Vino (where they probably discussed world domination over a plate of heavy cheese—Italian style), they embarked on a shopping spree at Wendy Foster, armed with bags big enough to smuggle all the royal secrets.
And speaking of secrets, Meghan had previously made a cameo on Kajfen's Instagram, donning a t-shirt for an Alliance of Moms campaign. Clearly, this duo knows how to blend charity work with high-stakes fashion ops.
A day in the life of Meghan, the undercover fashionista, and her partner in crime, Kelly McKee Kajfen. It's like a royal sitcom, but with more style, less drama, and a touch of espionage. Stay tuned for the next episode of "Keeping Up with the Sussexes: Fashion Files and Friendship Funnies."