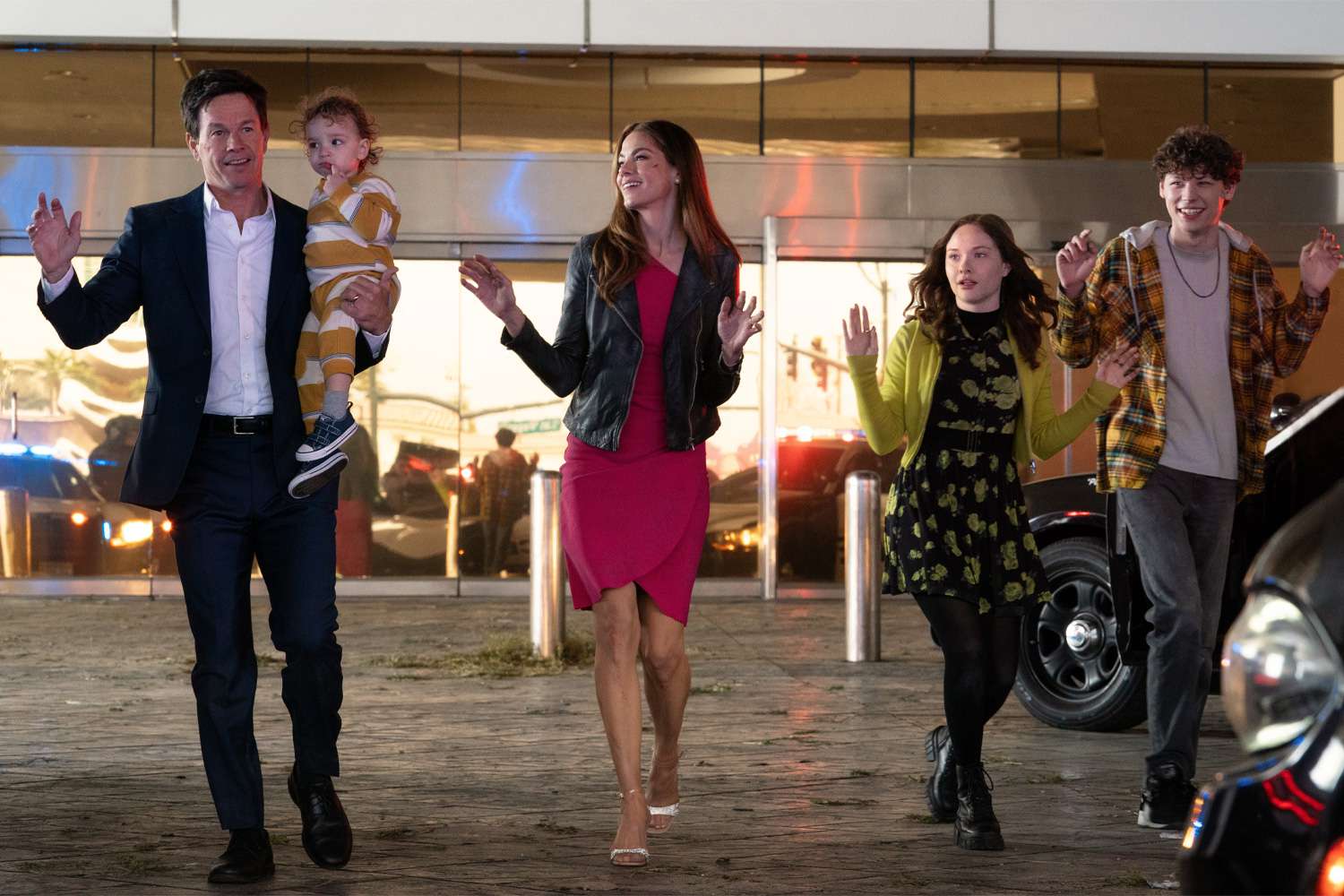 Mark Wahlberg is back, and this time, he's not just a suburban dad but a retired secret agent with a minivan full of chaos in "The Family Plan." It's the blockbuster you didn't know you needed, dropping on Apple TV+ just in time for the holidays on December 15.
Picture this: Dan Morgan, played by Wahlberg, used to be a top-tier government assassin. But now, he's living the dream as a devoted husband, father of three, and a super successful car salesman. Sounds pretty typical, right? Well, hold on to your minivan, because here comes the twist!
Decades ago, Dan was the guy governments around the world called when they needed someone taken out, like the James Bond of the minivan world. But when his past comes back to haunt him (and not the kind of haunting you'd expect in a family-friendly movie), Dan decides it's time for a family road trip like no other.
With his unsuspecting wife, played by Michelle Monaghan, an angsty teen daughter, a pro-gamer teen son, and an adorable 10-month-old baby, they all pile into their trusty minivan, rev up the engine, and set off on an impromptu cross-country adventure to Las Vegas. And no, they're not chasing dreams of winning big; they're just trying to survive the chaos that ensues when enemies from Dan's past show up.
It's a high-octane, hilarious, and heartwarming rollercoaster ride where suburban dad meets super-spy, and the minivan becomes the ultimate weapon of family survival.
Along for the wild ride are a fantastic ensemble cast, including Zoe Colletti, Van Crosby, Saïd Taghmaoui, Maggie Q, and Ciarán Hinds, who will make sure the laughs keep coming and the action stays top-notch.
So, clear your schedule, prepare for a holiday season like no other, and get ready to witness the minivan of a lifetime! Check out the trailer below, and remember, this isn't your average family road trip. It's "The Family Plan," and it's about to bring the funniest and most action-packed family adventure to your screen this holiday season! 🚗💥😂🍿