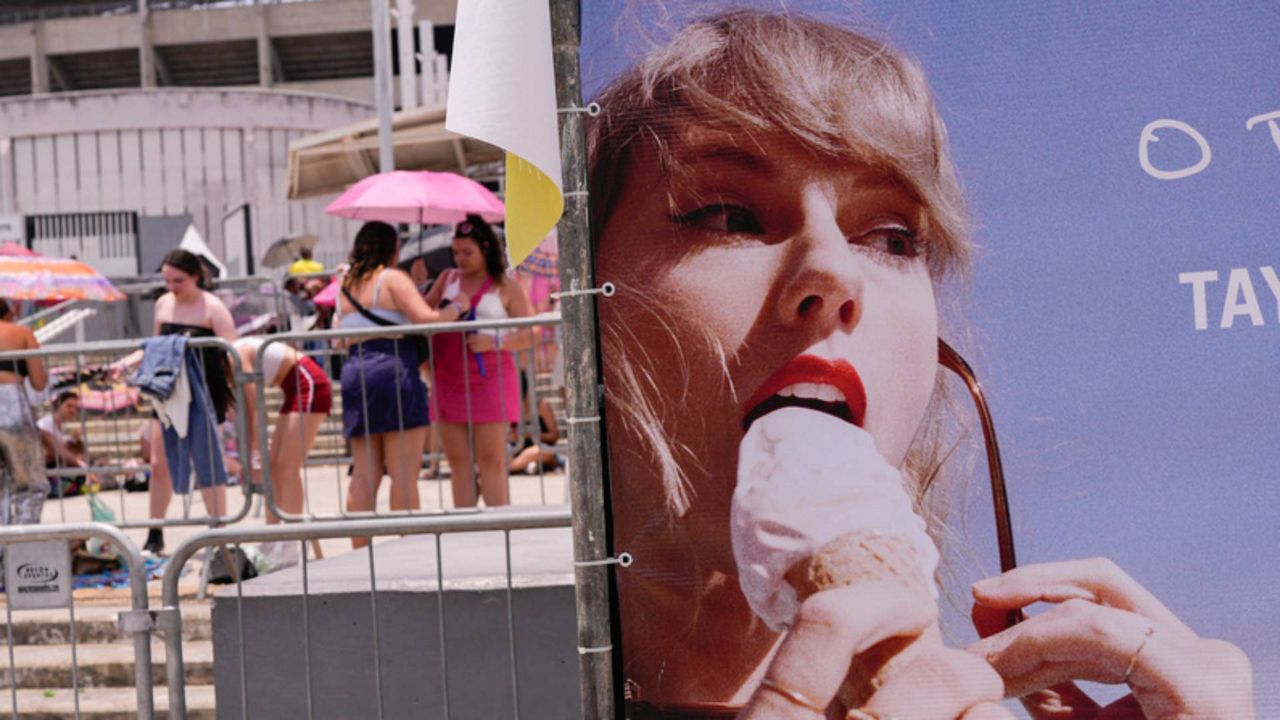 Swifties are in a state of panic, and it's not because someone hid all the catnip for Olivia Benson. No, it's something even more serious – Taylor Swift's oxygen supply seems to be on vacation during her Eras Tour concert in Rio de Janeiro, Brazil.
In a video that has Swifties reaching for their smelling salts, the 33-year-old songstress is caught in the act of desperately trying to gulp down some air. It's like watching a fish out of water, only this fish has a Grammy collection.
In this TikTok masterpiece, Taylor wraps up a song, turns around dramatically (cue the suspenseful music), and faces away from the crowd. Is she avoiding a rogue beach ball or executing a covert dance move? Nope, she's just attempting to catch her breath, which, by the looks of it, is playing a game of hide-and-seek.
The TikTok Sherlock who shared this gem captioned it with, "This video is so upsetting to watch, you can see how hard she was trying not to faint." Swifties everywhere collectively held their breath, wondering if they should FedEx some extra oxygen to Rio.
In a shocking turn of events (not really shocking, but it adds flair to the story), Taylor Swift announced on Saturday that she's pulling a weather-related stunt – postponing her second Brazil show due to what she calls "dangerous heat." Forget the fire-breathing dragons; apparently, Taylor Swift is the one melting faces with her scorching performances.
In a public service announcement on her Instagram Story, she declared, "The safety and well-being of my fans, fellow performers, and crew has to and always will come first." We can only assume her crew includes an elite team of personal weather forecasters, ensuring no Swiftie is left sunburned or overheated.
So, fear not, dear Swifties, for your queen shall rise again once the temperature decides to chill out. Until then, keep those oxygen tanks on standby, because you never know when Taylor Swift might decide to turn a concert into an impromptu breath-holding competition.
@theweatherry

And its even hottee today, scared for the saftey of her and fans