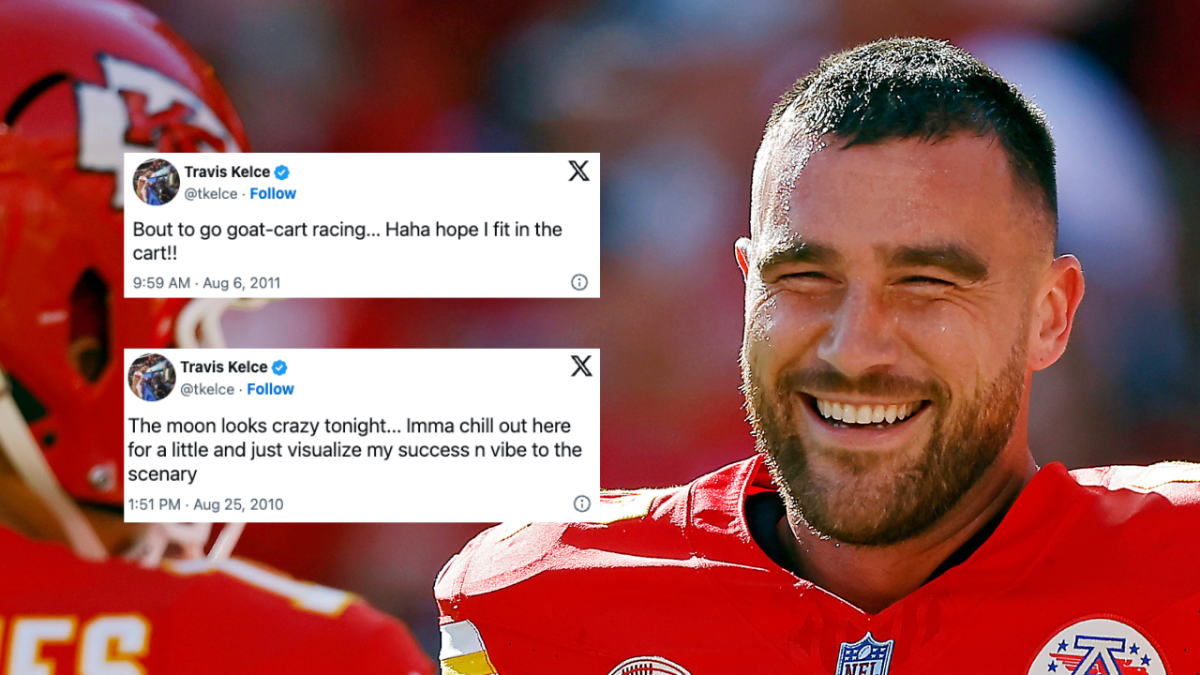 Travis Kelce's ancient tweets are making a comeback, and Taylor Swift's fanbase is partying harder than a squirrel with a buffet!
The 34-year-old Kansas City Chiefs' tight end has been a social media maestro on X (formerly known as Twitter) for eons. This week, some golden oldies from the ancient era of 2010 and beyond resurfaced.
Now, resurrected tweets can be scarier than finding out your pet rock has been gossiping behind your back, but fear not, because Travis seems about as concerned as a cat at a laser light show.
Travis' unearthed tweets are like a bag of trail mix—mostly wholesome, with the occasional nuttiness. "I just gave a squirle[sic] a piece of bread, and it straight smashed all of it," he exclaimed in 2011. Who knew squirrels were bread enthusiasts? #crazyHaha
Then there's the gem where he shared, "D-mn…..smh a gurl just called me a c-nt….never been called a c-nt by a gurl hahahahaha that s-it was too funny." Classic Travis, turning an insult into a stand-up routine.
In 2010, he philosophized, "The moon looks crazy tonight… Imma chill out here for a little and just visualize my success n vibe to the scenary[sic]." Move over, Shakespeare. Travis Kelce is the new poet laureate of the gridiron.
Swifties are all over these tweets like cats on catnip, reveling in the unproblematic humor. One fan hilariously remarked, "Travis Kelce waking up to notifications on his 2011 tweets just to realize he's not being cancelled but admired for his fascination with squirrels," accompanied by a snippet from The Boys. Squirrel enthusiasts unite!
Another cunningly used a clip from Easy A, poking fun at people who tweet about the most mundane moments. "All of Travis Kelce's old tweets," they declared. Move over, Truman Show; Travis' tweets are the real reality TV.
"I'm dying at Travis Kelce's old tweets 😭 it's giving victorious status updates," quipped yet another witty soul. Move over, Hollywood; Travis' tweets are the real blockbuster.
As of now, Travis hasn't acknowledged his sudden rise to viral stardom. Stay tuned! We'll keep you posted if he decides to grace us with his 280-character wisdom.
im dying at travis kelce's old tweets 😭 it's giving victorious status updates pic.twitter.com/j1KJCtesLc

— viviana (fan) (@repmiIas) November 16, 2023