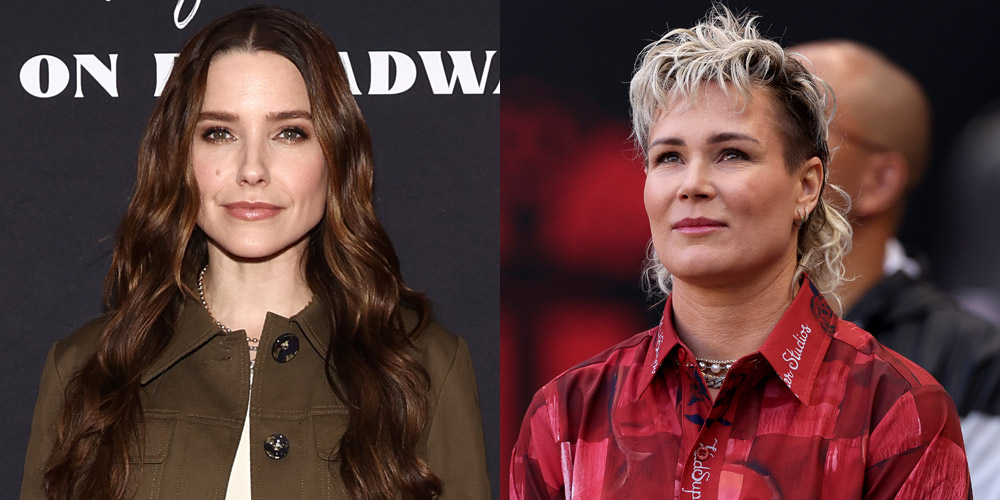 Grab your jingle bells and mistletoe, because Sophia Bush and Ashlyn Harris are turning up the holiday heat in the most sensational way! The 41-year-old One Tree Hill maestro and the 38-year-old soccer sensation were spotted sashaying their way into Mariah Carey's Christmas extravaganza in Los Angeles on Friday night (November 17). Move over, Santa – there's a new power couple in town!
After weeks of the rumor mill working overtime, it seems these two are ready to sleigh the speculation and sleigh into the festive season hand in hand. A social media maestro (formerly known as a Twitter user) blessed us all by sharing a video of Sophia and Ashlyn strutting their stuff side by side near Mariah's musical winter wonderland. Move over, Rudolph – there's a new dynamic duo in town, and they've got more chemistry than Santa's elves in a hot cocoa factory.
In case you've been living under a rock (or buried in a pile of fruitcake), the Sophia-Ashlyn connection first hit the headlines in October. Yep, just when you thought pumpkin spice was the hottest thing around, these two turned up the heat with some romantic rumors. Sophia, fresh from the end of her marriage with Grant Hughes in August, and Ashlyn, navigating the choppy waters of divorce from ex Ali Krieger, are giving Cupid a run for his money.
It's beginning to look a lot like love for Sophia and Ashlyn, and this holiday season might just be the most romantic one yet. Move over, mistletoe – there's a new couple stealing the spotlight, and they've got more spark than a Christmas tree on New Year's Eve!
NOT ASHLYN HARRIS AND SOPHIA BUSH AT THE MARIAH CAREY CONCERT. THIS IS SUPPOSED TO BE A HAPPY DAY FOR ME pic.twitter.com/oUAETvyquT

— a.l.e.n.a. (@ableeansa11) November 18, 2023