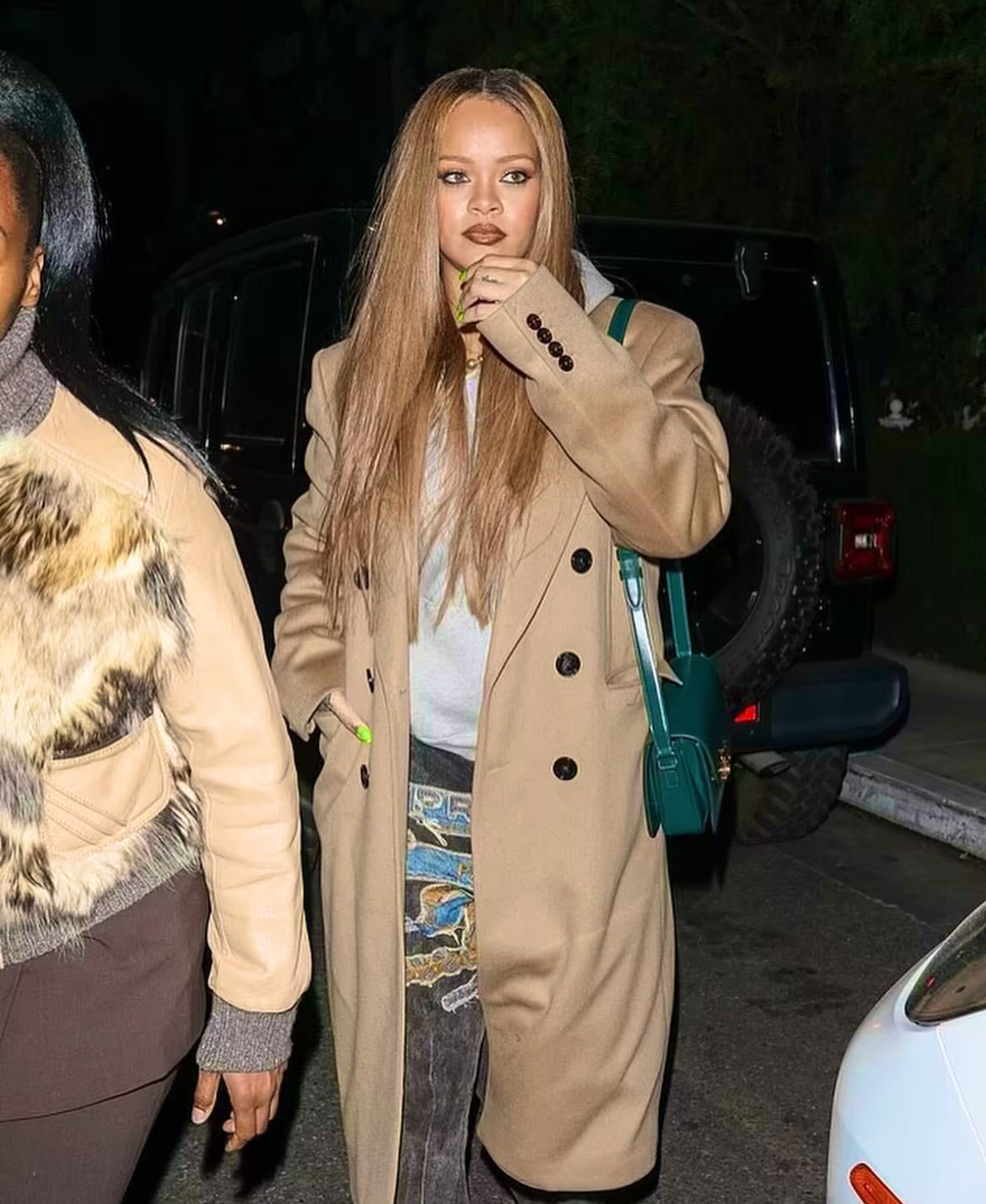 Rihanna's got a fresh do, and it's not just any old hairstyle! The 35-year-old "Love on the Brain" crooner and the genius behind Fenty Beauty strutted her stuff with a brand new blonde look that's more dazzling than a disco ball at a rave.
Picture this: RiRi, the queen of reinvention, stepped out for dinner with her pals at the San Vincente Bungalows in sunny Los Angeles on a fabulous Thursday night (November 9). Why? Because ordinary nights are for mere mortals, and she's an otherworldly diva.
But that's not the best part! For her epic night on the town, Rihanna decided to embrace her inner fashion icon. She sported a camel-colored coat that was so chic, even the camels themselves would've been jealous. Underneath that coat, she rocked a gray hoodie, proving that she can make casual look like it belongs on the cover of Vogue. As if that weren't enough, she slipped into distressed black jeans that probably had holes just to let her sheer awesomeness shine through.
And if you think that's the end of our fashion tale, you'd be mistaken. On the very same starry night, Rihanna's partner-in-crime, A$AP Rocky, hit the scene, and he didn't just bring the party; he was the party. He strutted around town in an outfit made entirely of denim. That's right, he went full-on "Denim Dream" mode, turning every sidewalk into a catwalk. It's official: these two are the undisputed rulers of style and swagger in La La Land.