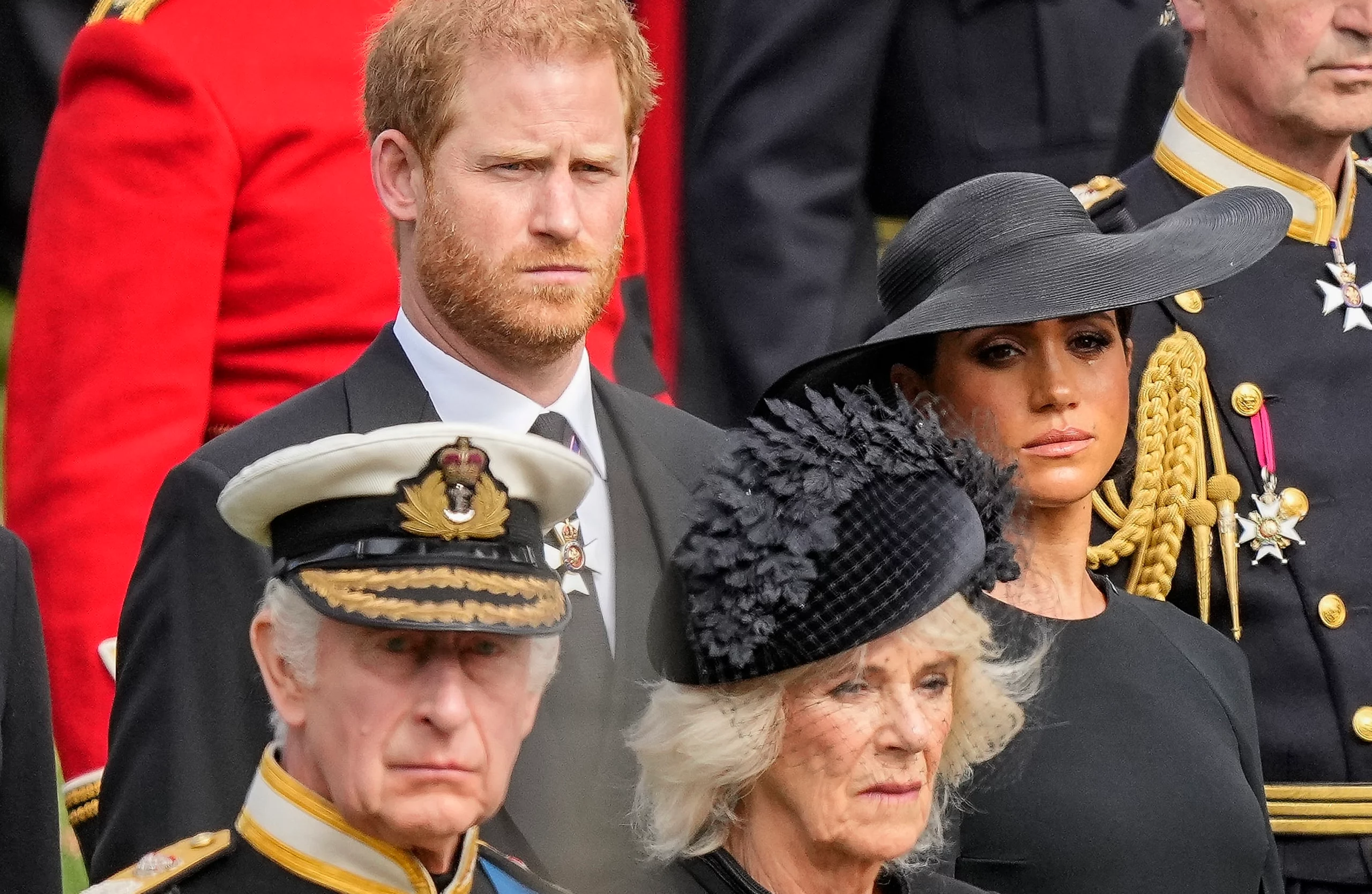 Prince Harry might not have scored an invitation to his dad King Charles' birthday bash, but fear not! He managed to crash the royal party in the most sneaky way possible—through a dazzling video montage on Instagram. Move over gatecrashers, there's a new level of party-pooping in town!
To celebrate King Charles hitting the grand age of 75, the Royal Family decided to showcase his evolution from a tiny tot in 1948 to a silver fox in 2023. Enter Prince Harry, the cameo king, making special appearances in those golden childhood years. Cue the nostalgic "awws" and a sprinkle of royal magic.
In the blink-and-you'll-miss-it photo carousel, behold a snap of baby Harry being cradled by none other than Princess Diana on the day he graced the world in 1984. Charles, looking dapper, stands nearby, probably wondering if this baby was going to be more trouble than a royal corgi.
Fast forward to the '90s, and there's Harry and Charles hitting the slopes on a ski trip. Because nothing says "bonding" like navigating treacherous terrain together. We also get a glimpse of them at a royal shindig in 1996, proving that even royals have awkward family photos—sans the awkward Christmas sweaters.
While there's a notable absence of snapshots featuring the royal siblings playing tea party, there's no shortage of Charles and his golden child, Prince William. Sorry, Harry, did you get stuck with the awkward family photoshoot slot again?
Now, let's address the elephant in the throne room—the fact that Harry and Meghan Markle were snubbed from the birthday bash at Clarence House. The royal spokesperson delivered the classic "no invite" line, but fear not, dear subjects, for the Duke and Duchess of Sussex decided to spice things up by crashing the celebration in spirit. Who needs an invite when you have Instagram, right?
Rumor has it that even though Harry missed out on the party favors, he planned to save the day by giving dear old dad a ring-a-ding-ding on the special day. Forget gifts and extravagant parties; a royal FaceTime call is where the real magic happens.
This isn't the first royal rodeo that Harry and Meghan skipped. They were MIA from the 2023 Trooping of the Colour in June, but fear not, loyal subjects, Harry did make it to his father's coronation ceremony in May. Meghan might have decided to Netflix and chill that day, but at least Harry got a primo seat for the royal show.
Despite the occasional royal snub and the vibe of a family reunion where the seating arrangement is a diplomatic nightmare, Charles, in a shocking plot twist, did include Harry in a Father's Day throwback photo in June. Who knew royal family dynamics could be so… well, royal? Happy 75th, King Charles! May your throne always be comfy, and may the royal photo albums never run out of film. Cheers to awkward family photos and majestic birthday shenanigans!