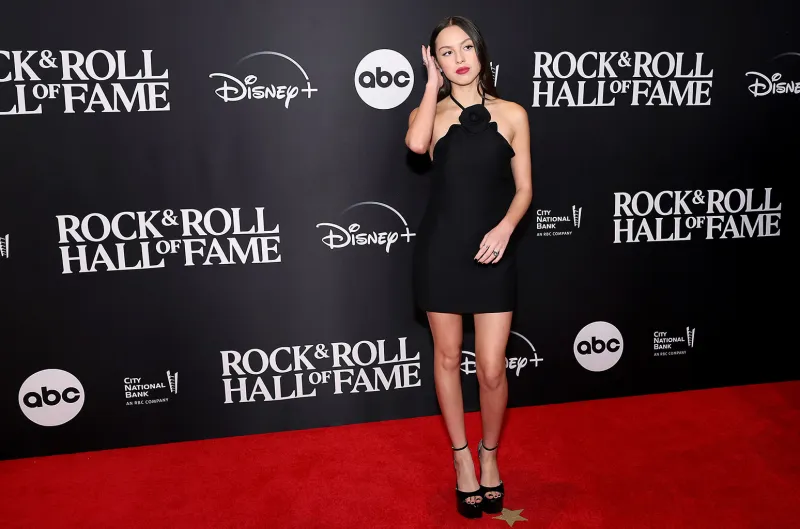 Olivia Rodrigo strutted her stuff at the Rock & Roll Hall of Fame Induction Ceremony, and she's brought her A-game in the "flawless" department! The 20-year-old pop sensation took a stroll in the wild concrete jungle of New York City on Friday (November 3), and boy, did she make heads turn!
Sporting a brown Coach trench coat prior, Olivia served us some major "I'm-so-casually-glamorous" vibes. If I wore a trench coat, I'd probably look more like a potato wrapped in a tinfoil burrito, but Olivia, of course, makes it look effortlessly cool.
After gracing the hallowed grounds of the Barclays Center, Olivia hit the red carpet, and you guessed it, she looked nothing short of fabulous. She donned a simple, yet oh-so-stylish, black dress that had us all collectively wondering, "Why does she look so much better in black than I ever will?"
The "Vampire" singer, who is evidently not a real vampire (or maybe she is, and she's just really good at concealing it), also had a delightful encounter with the legendary Sheryl Crow. They even snapped a few pics together before their sure-to-be epic performance at the ceremony.