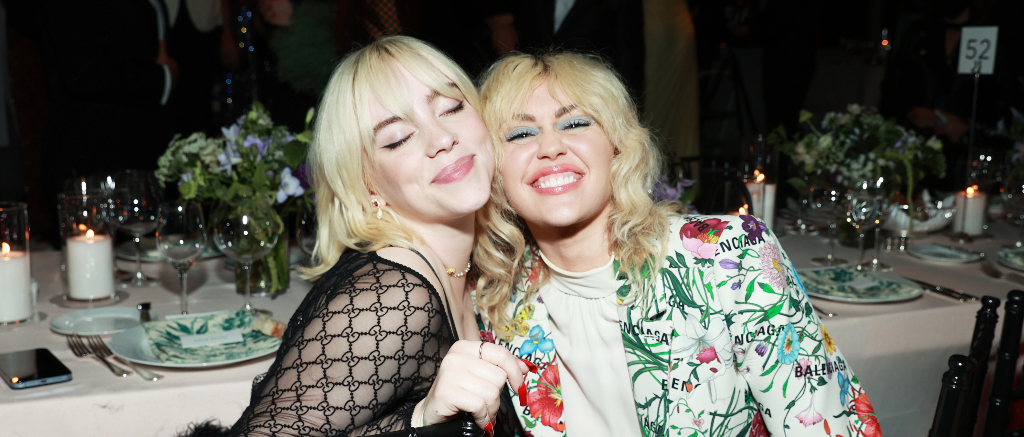 Miley Cyrus just spilled the beans on her juicy crush! The 30-year-old pop sensation recently let loose in an interview and poured her heart out about none other than the fabulous 21-year-old Billie Eilish.
In a whirlwind of admiration, Miley couldn't help but shower Billie with praise, as if she'd discovered the world's most fantastic unicorn. "I mean, seriously, folks, Billie Eilish is the bee's knees! She's like the coolest cat in the music jungle right now," Miley excitedly spilled the beans to the Mirror.
Miley's got a major case of Billie fever, and she can't help but rave about the young star's authenticity and creativity. "What really knocks my socks off is how Billie is already an authentic artist. She's got this roadmap of her own stories and a treasure map that leads straight to the heart of her message. It's like she's got a GPS for genius! I'm completely gobsmacked by her," Miley gushed, making us all wish we had a GPS for genius too.
Then, Miley got all nostalgic, reminiscing about her own youth. "Back when I was Billie's age, I was as lost as a sock in the dryer, still trying to figure out my own musical identity while being pulled in every direction. But this girl? She's got it all figured out. It's like she's holding the artist's equivalent of a treasure map, and there's an 'X' marks the spot right on her heart," Miley exclaimed, leaving us wondering if Billie's heart might just be the new El Dorado.
So, what's the ultimate dream for Miley? Well, it involves a collaboration with Billie, of course! "When I think of all the artists out there right now, she's like the shiny cherry on top of the musical sundae. We haven't had any secret squirrel talks yet, but you bet your bippy I'm game for some musical mischief with her!" Miley added, making us all dream of the epic duet that could be in our future.
Billie, you've officially been smothered with love, Miley-style!