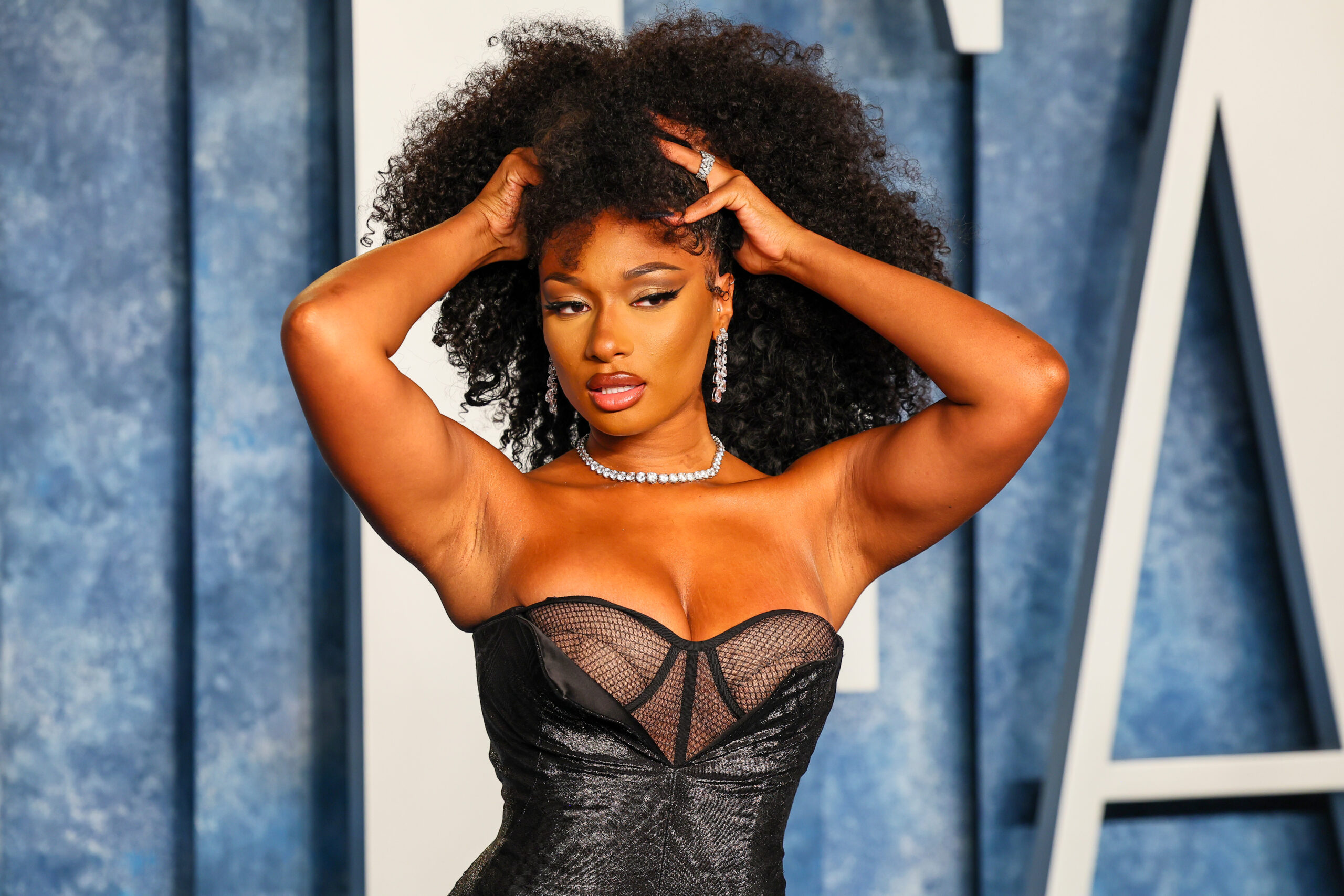 Megan Thee Stallion just pulled a musical rabbit out of her hat, and we're here for it!
In a move that shook the Hot Girl universe, the one and only Hot Girl Coach herself just dropped a bombshell on her fans. And no, it's not a tutorial on how to sizzle in 7-inch heels, though we'd watch that too. Megan Thee Stallion has announced her upcoming musical delight, and it's called 'Cobra.' And let's just say, it's got a cover that's hotter than a Texas summer.
The cover art features Megan herself and proudly proclaims, "A Story By Megan Thee Stallion." Now, we're not entirely sure if this is a song, an album, or some sort of mysterious artistic masterpiece that'll make Da Vinci jealous. But one thing's for sure – November 3 is the day our playlists will be blessed with Meg's magic.
Megan's been playing a little game of cat and mouse with us on social media, teasing a cryptic clip with the tantalizing label 'Act 1.' And we're all like, "Act 1 of what, Meg? A Broadway show? A cooking tutorial? The never-before-told story of your secret life as a snake charmer?" The suspense is killing us!
But, you know what? We're buckled up and ready for whatever Megan Thee Stallion has in store for us. Because when the Hot Girl Coach speaks, we listen. So, stay tuned, and let's prepare for a November 3 that's hotter than a jalapeño on a summer day. Yeehaw! 🤠🔥