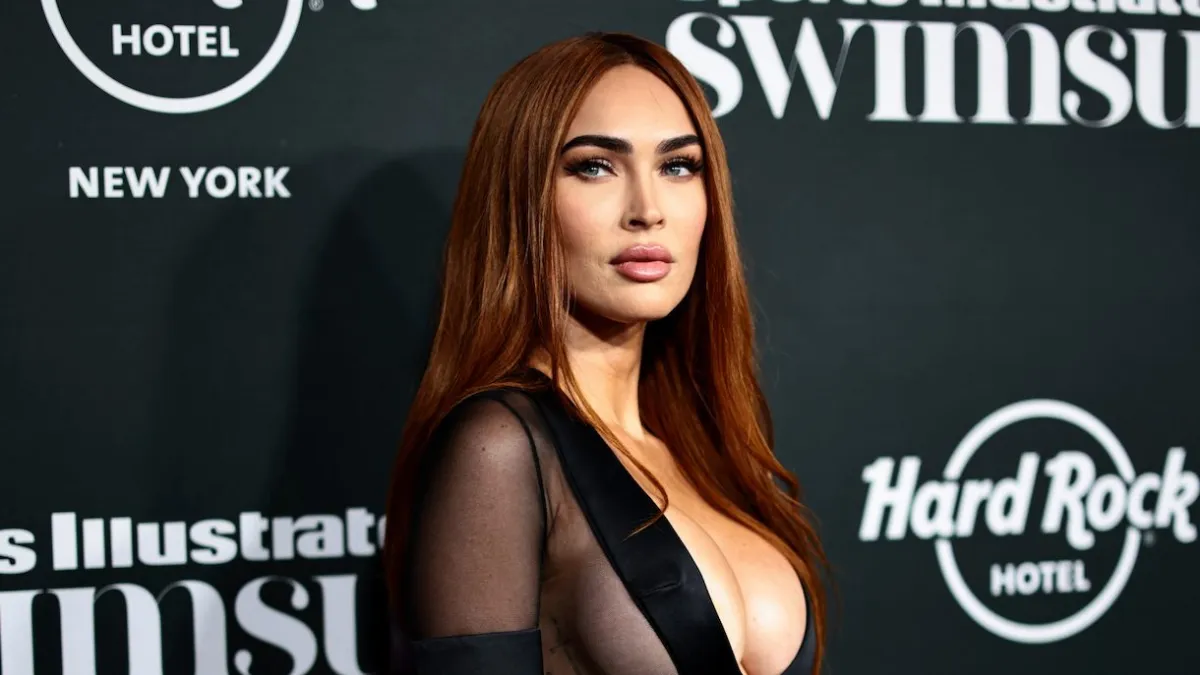 Megan Fox spilled the beans on some jaw-dropping life events in a recent interview that had Good Morning America viewers doing double takes.
The 37-year-old actress and lyrical genius behind "Pretty Boys are Poisonous" decided it was high time to let the cat out of the bag regarding the heart-wrenching miscarriage she went through while she was cooking up a baby with Machine Gun Kelly. Initially, Megan dropped the bombshell in her poetry book, of all places – I mean, talk about poetic license!
In this latest interview, she gave us the inside scoop on how this pregnancy plot twist played out in her real-life drama with MGK. It's like a soap opera, but with more tattoos and rock music.
But that's not all! Megan spilled the beans about having hush-hush relationships with some "very famous people." It's like the world's juiciest secret society, and we were left out in the cold. These romances, she revealed, were as toxic as a can of radioactive waste, and sometimes, they were so abusive it's like they were trying to win the "Worst Partner of the Year" award.
And on the topic of dating famous folks who were clearly in the running for "Worst Person to Date"…
Megan, the tell-all expert, clarified, "Look, folks, this isn't some exposé or a tell-all memoir. I wasn't out to spill the tea on any one person. But, just to keep things interesting, I've had my fair share of relationships – some that involved physical abuse, and others that could win gold medals in psychological gymnastics."
In fact, Megan went on to reveal that some of these celebs who were part of her private roller coaster of romance were so famous that even the paparazzi didn't get a whiff of the spicy drama. She chuckled, "I've only been officially linked to a handful of folks, but I've crossed paths with some truly terrible human beings. And let's not forget, they were famous. So, cheers to my top-secret dating game!"
Now, as for that miscarriage, Megan confessed, "I'd never been on a roller coaster like that before. With three kids already in the mix, it was like a wild tornado swept through our lives – on, off, on, off – trying to figure out what on earth this meant and why we were caught in this whirlwind."
Why write a book of poems about it, you ask? Megan explains, "Honestly, it was like a volcano inside me, and it was bound to erupt. Plus, MGK was like, 'Babe, you've got this. Let's make some art out of this mess!' So, I did." And that's how you turn a dramatic rollercoaster into a poetic masterpiece!