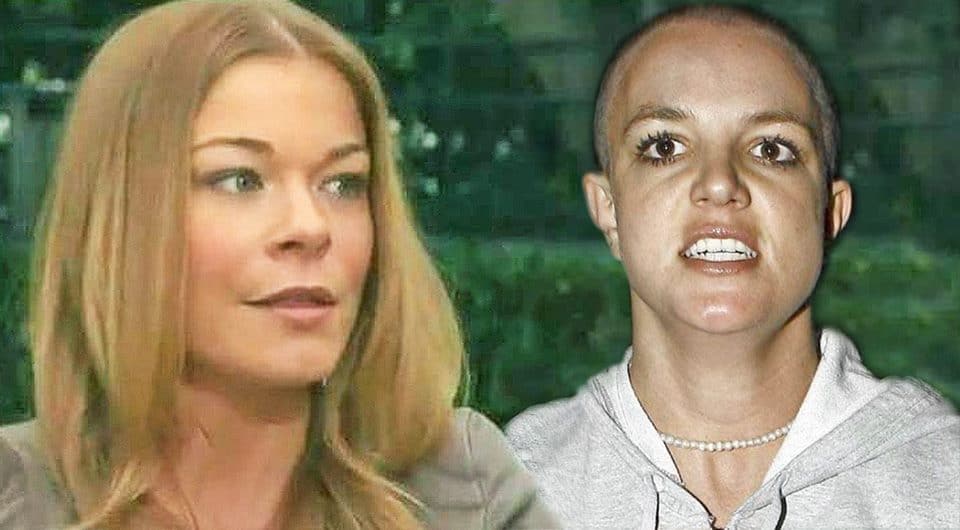 LeAnn Rimes is on a sympathy spree, and this time she's pointing her compassion lasers at none other than Britney Spears.
In a recent interview that probably had more drama than a Shakespearean play, Rimes, a seasoned 41-year-old, went on a rant against those "making bank" off the 41-year-old Spears. It's like a cosmic connection, you know, because Rimes sees her own rocky journey mirrored in Spears' chaotic career.
After indulging in some serious documentary watching, Rimes spilled the tea to The Times, saying, "I watched the Britney Spears documentary, and I'm like, seriously, all these folks cashing in on her and she's just twiddling her thumbs? It's like a real-life tragedy. Poor girl. Poor woman, actually."
Just like Spears, Rimes skyrocketed to stardom during her mid-teens, and what followed was a battle royale for control against her dear old dad, Wilbur C. Rimes, post her folks' epic split.
Spears' best-selling memoir, titled "The Woman in Me," reads like a soap opera script, showcasing the highs, lows, and everything in between. From teenage superstardom to breaking records as one of the bestselling female artists, Spears spilled the beans on her relationships and the uphill struggle to escape a conservatorship that she described as "soul-crushing."
Back in 1998, Rimes, the singer-actress extraordinaire, slapped her father and co-manager Lyle Walker with a $7 million lawsuit, accusing them of swiping her hard-earned dough. Rimes' dad threw a counterpunch, but they eventually kissed and made up before Rimes walked down the aisle with Eddie Cibrian in 2011. Reflecting on the family feud, Rimes mused, "Looking back, my dad did his best. Parents managing a child is like juggling flaming torches — a recipe for disaster. For me, it became a business, and suddenly, I had no parents. Talk about a plot twist!"
Rimes, not one to miss out on the legal drama, also fought a battle with Curb Records over her contract at the tender age of 12. Imagine being locked into a 21-album deal before even hitting sweet sixteen! According to The Times, she sued for her freedom, stating, "I was gutsy, but that contract was crazier than a cat on roller skates. I just wanted a fair deal." This Coyote Ugly star, set to grace London with her presence after six years, shared the frustrations of her career outside of the courtroom, especially the struggle to break free from her "America's sweetheart" image.
"I was the nation's sweetheart, and people didn't want to see me grow up and explore my sexuality," Rimes quipped, probably with an eye roll.
But the laughter (or maybe sympathy) doesn't stop there. Rimes spilled the beans on her overworked teenage years, globe-trotting and juggling homeschooling like a pro. "Thank goodness I was a teenager with an unlimited battery pack. Now, I'd be a human burrito on the bed for days," she revealed. Busy days trigger her, taking her back to the times when saying "no" was as foreign as a unicorn riding a unicycle.
"I didn't feel like a full-blown woman until, like, the last five years. Learning to say 'no' was like discovering the cheat code to life. I realized how disappointed I felt doing things I just didn't want to do," Rimes confessed.