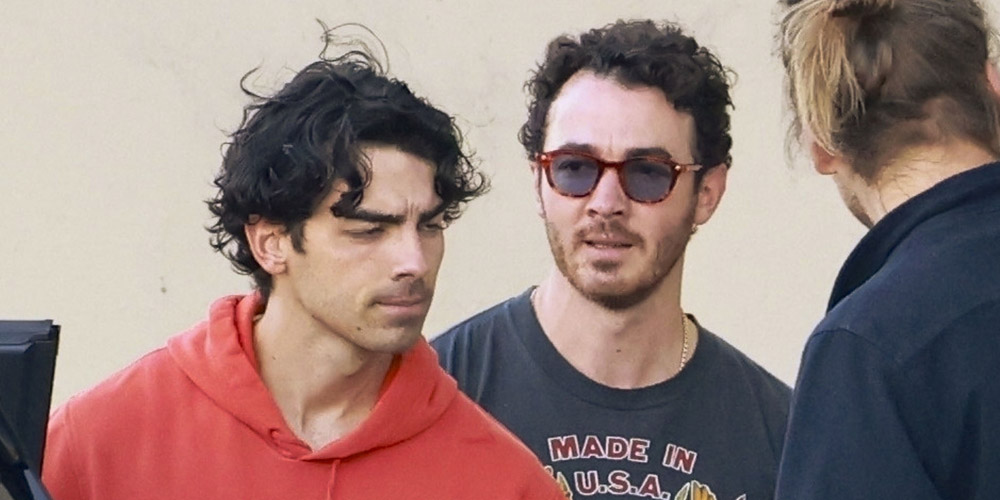 Kevin Jonas, the eternal birthday enthusiast, extended his celebration by treating his taste buds to a gourmet showdown with his brother Joe and a motley crew of companions. Yes, folks, they took a break from their world-conquering tour to dive headfirst into some culinary shenanigans in sunny Los Feliz, California.
Now, Kevin had just turned 36 the day before, and he wanted to shout his gratitude from the social media mountaintops. He particularly tipped his hat (or should we say, "shaded his sunglasses") to his loving wife, Danielle, for making his special day extra, extra special. His Instagram post oozed gratitude and birthday vibes. Who wouldn't want to be a Jonas Brother at moments like these?
But let's get back to the main event – the lunch rendezvous! In tow, they had the charming Spencer Neville, who's not just any star but the Devotion star. Plus, they recruited Jack Lawless, the musician from DNCE, to ensure that their auditory and culinary tastes were both on point. You could say this was a 'culinary' band gathering, if you're feeling punny.
Joe, the fashionista of the duo, sported a sizzling red hoodie paired with some dark jeans. It was almost like he was trying to be the Robin to Kevin's patriotic Batman. Speaking of Kevin, he donned a t-shirt that screamed, "Made In U.S.A." – in case anyone had any doubts about his allegiance. That's right; Kevin was proudly wearing the 'American Dream' on his chest while chasing down the dream of a scrumptious lunch.
Oh, and let's not forget to mention that this wasn't the first time Joe and Spencer rendezvoused recently. Just last week, they were caught taking a leisurely walk together. It's almost like they're trying to give us subtle hints about some secret project, but we're just here to enjoy the intrigue.
In case you've been living under a rock (or maybe just too busy watching Jonas Brothers music videos on repeat), Kevin and Danielle had recently shared some tantalizing tidbits about their family planning. And they even spilled the beans on their Jonas Brothers' group chat dynamics – who's the chat ninja and who's the chat no-show. We're just dying to know who sends the most emojis and who responds with "LOL" to everything. But one thing's for sure, these brothers sure know how to keep the fun alive, on and off the stage!