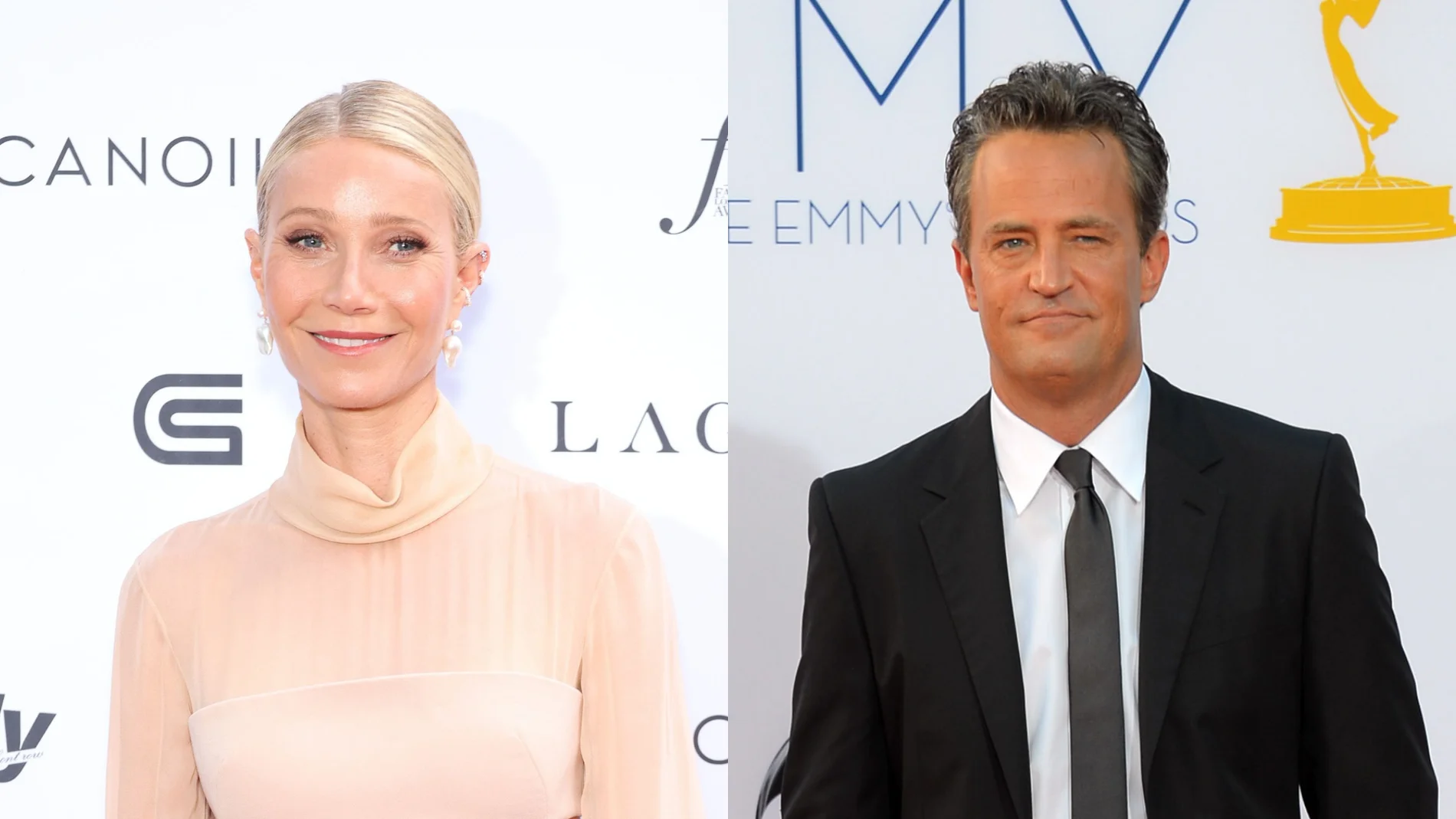 The 51-year-old Goop guru Gwyneth Paltrow spilled her sweet, sweet memories of the dearly departed Friends star, who left us all in a state of shock at the tender age of 54 over the weekend. She did it all with a dash of humor on her trusty Instagram account this fine Sunday (October 29). So grab your giggles and let's dive into the Gwyneth-Matthew saga.
"I met Matthew Perry in the prehistoric year of 1993, back when we all thought flannel shirts were fashion-forward, at the Williamstown Theater Festival in the wilds of Massachusetts," she reminisced, setting the stage for this epic tale.
"Picture this: we were both there for most of the summer, swatting away mosquitoes, and pretending to be theater enthusiasts doing plays. He was so funny, like, funnier than a cat video compilation, and so sweet he could give honey a run for its money. We even embarked on daring adventures like driving out to swim in creeks, which might have been a risky venture for city folks, and had beers in the local college bar, where we probably shared tales funnier than the sitcoms we would later star in. And, of course, we kissed in a field of long grass. The grass was greener, the sky bluer, and our lips…well, they were pretty busy!"
Gwyneth continued, her laughter almost audible through the screen: "He had just shot the pilot of Friends, that little show you might have heard of, but it hadn't aired yet. The poor guy was more nervous than a long-tailed cat in a room full of rocking chairs, hoping his big break was just around the corner. Spoiler alert: it was! We stayed friends for a while until life decided to play matchmaker and drift us apart. But you bet your organic, gluten-free muffins that I was always happy to see him whenever our paths crossed. I mean, who wouldn't be? He was Chandler Bing, for crying out loud! Could he BE any more lovable?"
"But, alas, the laughter and the silliness have taken a backseat today, my friends," Gwyneth mused, her tone taking a more somber turn. "I am super sad today, as so many of us are. I hope Matthew is at peace at long last. I really do. Rest in peace. May you find yourself in a field of long grass somewhere up there, laughing and kissing your way through eternity."
A glimpse into the world of Gwyneth and Matthew, where creeks were swum, grass was kissed, and Friends was just getting started. What a ride!