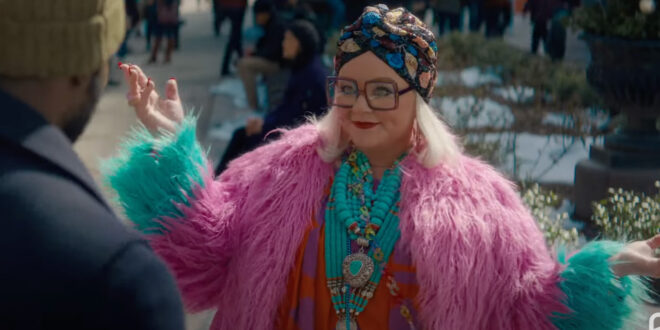 Get ready to jingle those belly laughs, because Melissa McCarthy is here to sprinkle some hilarious holiday magic in your life!
Peacock has unleashed the first trailer for the upcoming cinematic masterpiece, "Genie," starring the ever-charming 53-year-old Oscar-nominated actress and her trusty sidekick, Paapa Essiedu.
Now, picture this: A genie, a fella who desperately needs some life advice, and a touch of good ol' holiday madness. From the brilliant minds of Oscar-nominated screenwriter Richard Curtis and director Sam Boyd comes "Genie." It's a holiday fairytale comedy that promises to leave you chuckling like a bowl full of jelly. In a world where everything's falling apart for our protagonist Bernard (played by Essiedu), he stumbles upon a dusty jewelry box and – voila! – out pops the genie extraordinaire, Flora (McCarthy). Flora might be the key to fixing Bernard's life, or not… who knows? It's a bit of a longshot, honestly. But it's bound to be an uproarious adventure! Along the way, Flora and Bernard will learn that love and a surprising friendship can conjure up a holiday magic so wild, it'll make Santa's sleigh blush!
Joining this comedic circus are the likes of Denée Benton, Marc Maron, Jordyn McIntosh, Luis Guzmán, and Alan Cumming. If that doesn't scream "holiday entertainment," I don't know what does!
Mark your calendars, because "Genie" will be gracing your screens on Peacock from November 22nd, just in time to kickstart the festive season with a hearty laugh. So, grab your popcorn, cozy up in your snuggly holiday sweater, and get ready to unwrap this rib-tickling gift of a movie. Melissa McCarthy and company are here to make your holiday season extra genie-usly funny!