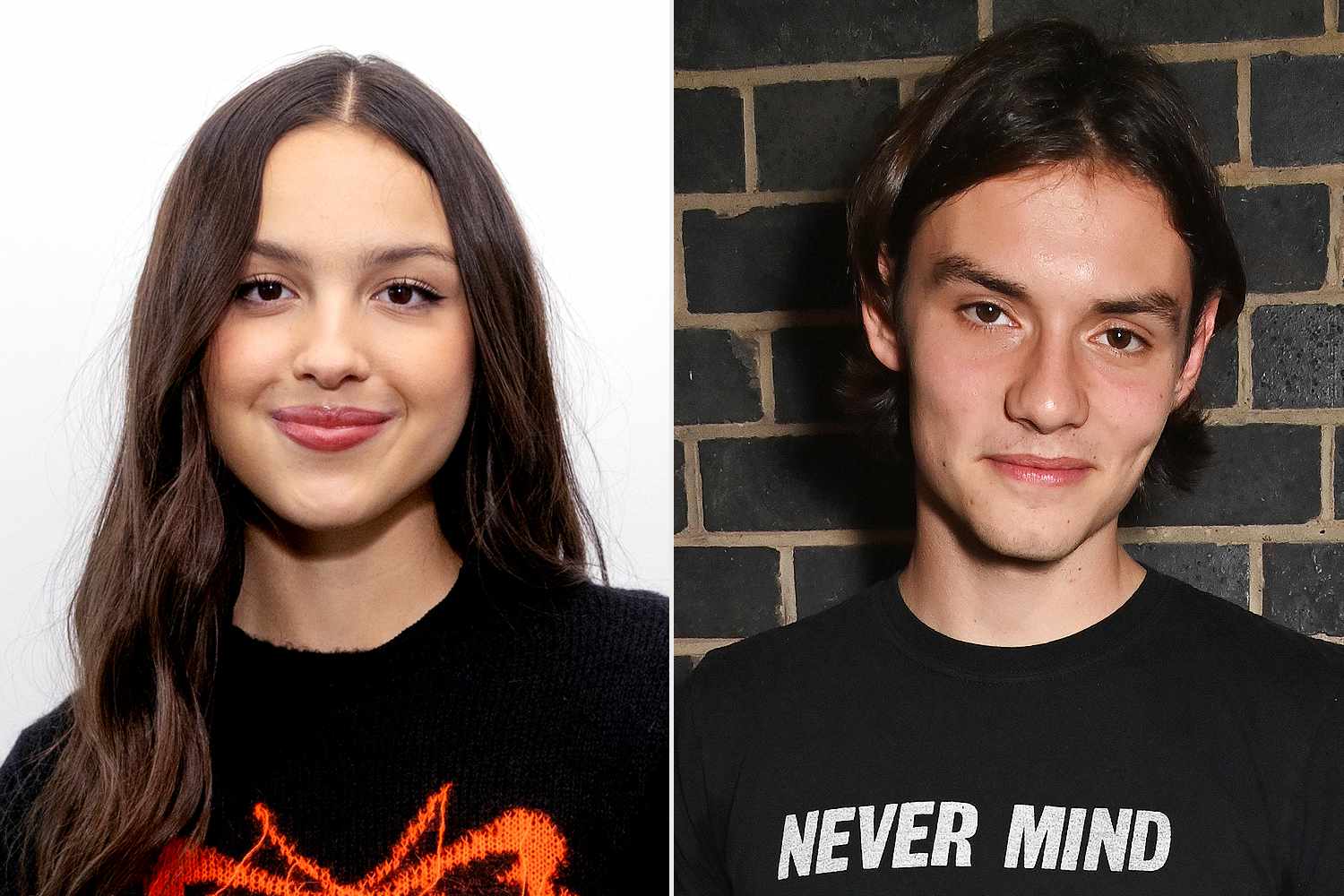 Olivia Rodrigo and Louis Partridge, both ripe and ready at the age of 20, have been frolicking around jolly ol' London town like a couple of mischievous sprites.
Last weekend, the dynamic duo made quite the entrance at a swanky shindig. I mean, they practically arrived arm in arm, looking like they're about to drop the hottest album of 2023 (or maybe just crash the best party ever). Naturally, the evidence of this momentous occasion was splattered all over social media. The paparazzi couldn't believe their luck!
But that's not all. Oh no! Days before this magical rendezvous, they were caught in the wild snapping pics with their adoring fans. And I must stress, they did this both separately and together, because, you know, why not? It's not every day you're hanging out with a fellow 20-year-old superstar.
Now, let's address the elephant in the room, or should I say, the cupid in the room. We're not saying that there's anything lovey-dovey happening here, but fans are firing up their shipping engines like it's Black Friday at the dating store! Social media is erupting with speculations and heart-eyes emojis. One superfan even dug up an ancient post from 2022 where they prophesied that Olivia Rodrigo and Louis Partridge should date. Well, dear fan, your wish may be coming true, and we applaud your psychic dating prowess!
Now, in case you've been living under a rock, or you've been binge-watching underwater basket weaving competitions, let's fill you in on the stars of the show. Louis Partridge, known for his roles alongside the iconic Millie Bobby Brown in those Enola Holmes Netflix flicks, is basically a British heartthrob. Not to mention, he's been seen in the FX mini-series "Pistol" and is gearing up to star in "Disclaimer" for Apple TV+.
Olivia and Louis, two young, fabulous, and famous individuals, painting the town red (or more like Instagram-filtered shades of pink). Whether they're just friends or secretly planning a joint album and world tour, we can't say for sure. But one thing's for certain: the internet is having a field day, and we're here for it! 😂🎉💕