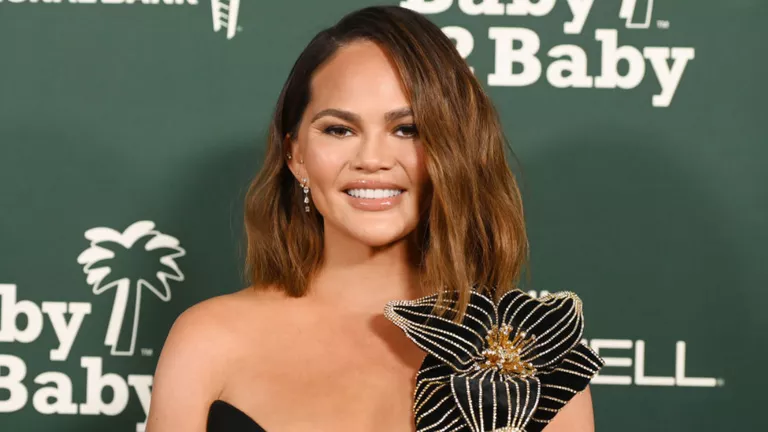 Chrissy Teigen found herself in a seriously sticky situation at a star-studded soirée!
Picture this: Saturday night (November 11), West Hollywood, Calif., where the 37-year-old culinary connoisseur, Chrissy Teigen, was rubbing shoulders with the crème de la crème of A-listers at the 2023 Baby2Baby Gala. Everything seemed like smooth sailing until…
The unthinkable occurred! Chrissy's dress zipper decided it was done with the whole "zipping up" business and threw in the towel. It was a fashion fiasco of epic proportions.
You might be wondering, what's the worst that could happen? Well, it's not pretty. The zipper rebellion revealed the entire expanse of Chrissy's back, making her the unwilling star of an unintentional rear-view fashion show.
In true Chrissy style, she handled the crisis with humor. She took to her Instagram Story, posting a snapshot that captured her awkward predicament with the caption: "Oh lol." And there she was, bent over in all her dress disaster glory.
The silver lining in this wardrobe whoopsie was that it happened post-red carpet strut. The fashion police were off-duty, and photographers didn't manage to immortalize this memorable moment for the world to see. But hey, isn't that just our luck?