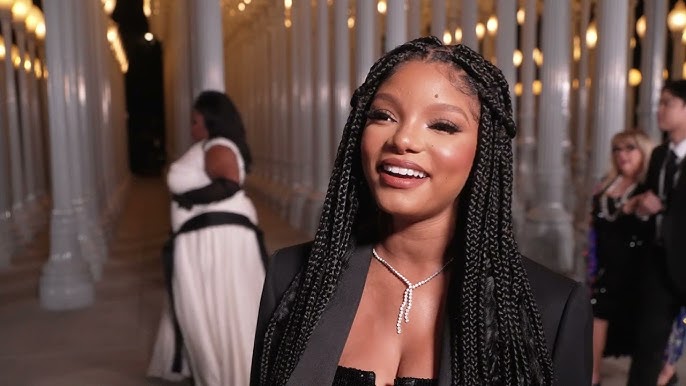 Chloe Bailey, the maestro behind 'Treat Me,' is serving up some holiday cheer that'll have Santa jingling all the way to the North Pole!
Amazon Music has cracked open their festive treasure chest for the umpteenth time in 2023, and boy, do they have a yuletide lineup to rival Santa's sleigh. You know, it's like the annual Christmas musical buffet, and everyone's invited. Last year, they had Taylor Swift, Camila Cabello, Katy Perry, Justin Bieber, Lizzo, Giveon, and a bunch of other A-listers spreading holiday magic. This year, they've unleashed Chloe Bailey onto the scene, like an extra-sparkly Christmas cracker you didn't know you needed.
Chloe's not just decking the halls, she's redecorating the whole house! She's taken Darlene Love's 'Winter Wonderland' and given it a fabulous spin that's guaranteed to have you doing snow angels in your living room. And if that wasn't enough, she's tinkered with Otis Redding's 'Merry Christmas Baby' and turned it into a jolly jingle that'll make you want to rock around the Christmas tree!
But the fun doesn't stop there. Chloe's holiday masterpiece isn't just lighting up your earbuds; it's also dropping in the Prime Video comedy 'Candy Cane Lane.' Can you imagine Eddie Murphy and Tracee Ellis Ross bopping to Chloe's festive tunes? It's like the North Pole version of a buddy cop movie, and we're all invited!
So mark your calendars for December 1, because 'Candy Cane Lane' is coming to town, and Chloe Bailey's tunes are the sleigh bells on the soundtrack. Get ready for a jolly, groovy, and downright hilarious holiday season. Ho, ho, Chloe! 🎅🎤🎁