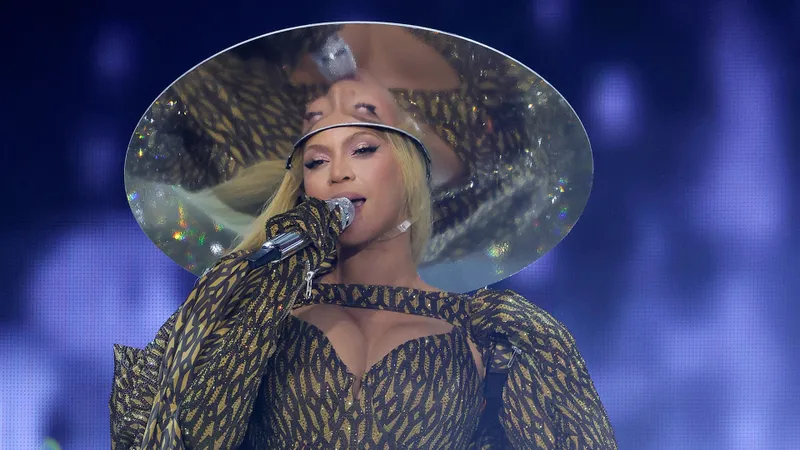 Guess who's back from the "Renaissance World Tour" and already stirring up more buzz than a beehive in spring? None other than the fabulous Beyoncé! Rumor has it she's swapping her world travels for a more stationary lifestyle, and where else but the glittering oasis of excess, Las Vegas!
Hold on to your sparkly hats, because according to the New York Post, Queen Bey and her entourage are in cahoots with MGM for a mind-blowing residency at the swanky new Sphere – a venue so high-tech, it makes your smartphone feel like a rock. Currently, it's the stomping ground for U2's never-ending concert extravaganza. Yes, the same U2 that probably has a better chance of misplacing their sunglasses than wrapping up a residency.
The Sphere, boasting a capacity larger than your wildest dreams (20,000 seats, to be exact), is eager to keep the party going. Insiders say they're crossing their fingers, toes, and everything in between to snag Beyoncé for an earthquake-inducing show once U2 packs up their guitars and bows out in early 2024. The question on everyone's lips: Will the Sphere survive the sheer force of a Beyoncé residency?
Now, we've got the lowdown on the backstage gossip – the bigwigs at the Sphere are shelling out big bucks, a whopping $2.3 billion to be precise, just to keep this spaceship of a venue running. They're hoping to convince Queen Bey with a cool $10 million production budget, reportedly the same amount U2 used to make their stage look shinier than a disco ball dipped in glitter.
But let's not get ahead of ourselves. While we're all eagerly waiting for the official word on whether Beyoncé will be setting up shop in Vegas, there's a little something to tide us over – her upcoming blockbuster, 'Renaissance: A Film By Beyoncé,' hitting theaters worldwide on December 1. Get ready for a cinematic experience that might just be more epic than Queen Bey's rumored Vegas residency. All hail the queen – and her possibly seismic Vegas takeover!