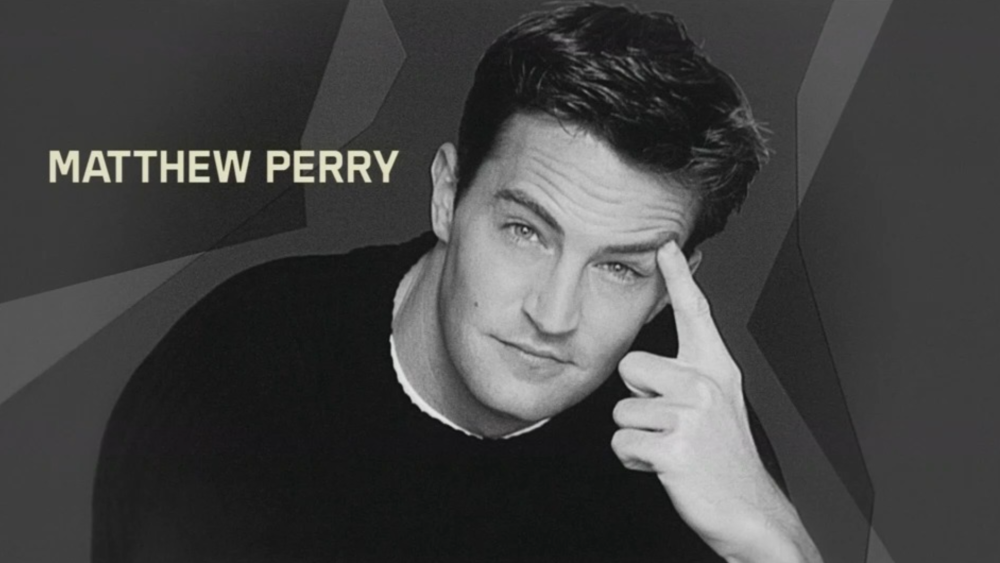 The entertainment world is currently as shaken as a badly shaken cocktail shaker (and we're not talking about the Central Perk coffee kind) with the unexpected departure of everyone's favorite Chandler Bing enthusiast, Matthew Perry.
Hold onto your "Smelly Cat" mugs, because, according to the TMZ grapevine, the beloved star from Friends met his rather soggy fate in the most sitcom-worthy way possible: by doing a "Jacuzzi Tango" and losing to the watery opponent on Saturday, October 28. Clearly, the universe decided to go all "pivot" on him.
But don't worry, the laughter didn't drown with him. This man made us laugh for years, so it's only fitting that Saturday Night Live did its part to pay homage to this comedic legend. During the show, they honored him in a way that even Joey would say, "How you doin'?" to, by projecting his name alongside a classic black-and-white photo.
They had a moment of silence, though we bet it was awkwardly interrupted by someone saying, "Could this moment BE any quieter?"
Now, the show's host, Nate Bargatze, was there to entertain us, and the Foo Fighters provided the music. We can only imagine Perry in the afterlife trying to form a band with Phoebe Buffay. Smelly Cat on drums, anyone?
Matthew Perry, who left us far too soon at the age of 54, had previously rocked the SNL stage back on October 4, 1997, back when Friends was at its zenith of "Must-See TV" glory. Oasis provided the musical accompaniment to his gig. Wonder if they sang "Wonderwall" while Chandler had his sarcastic moments.
During his SNL appearance, Perry pulled off a Friends parody where he donned the Joey persona (originally Matt LeBlanc's territory), and fellow cast member Colin Quinn stepped into the shoes of Chandler. And, let's just say, Perry's Joey didn't seem too thrilled about Chandler's deadpan humor. "Could you BE any less funny, Chandler?"
As for the grim details, TMZ, your trusty source for everything – law enforcement version of events, reported that Perry was discovered lifeless in his Los Angeles residence on that fateful Saturday. But fear not, for there was no foul play in this tragic comedy. First responders came to the rescue, but alas, it was too late. Suspicion of cardiac arrest was the initial call, but it turned out the universe just wanted another friend in the great beyond.