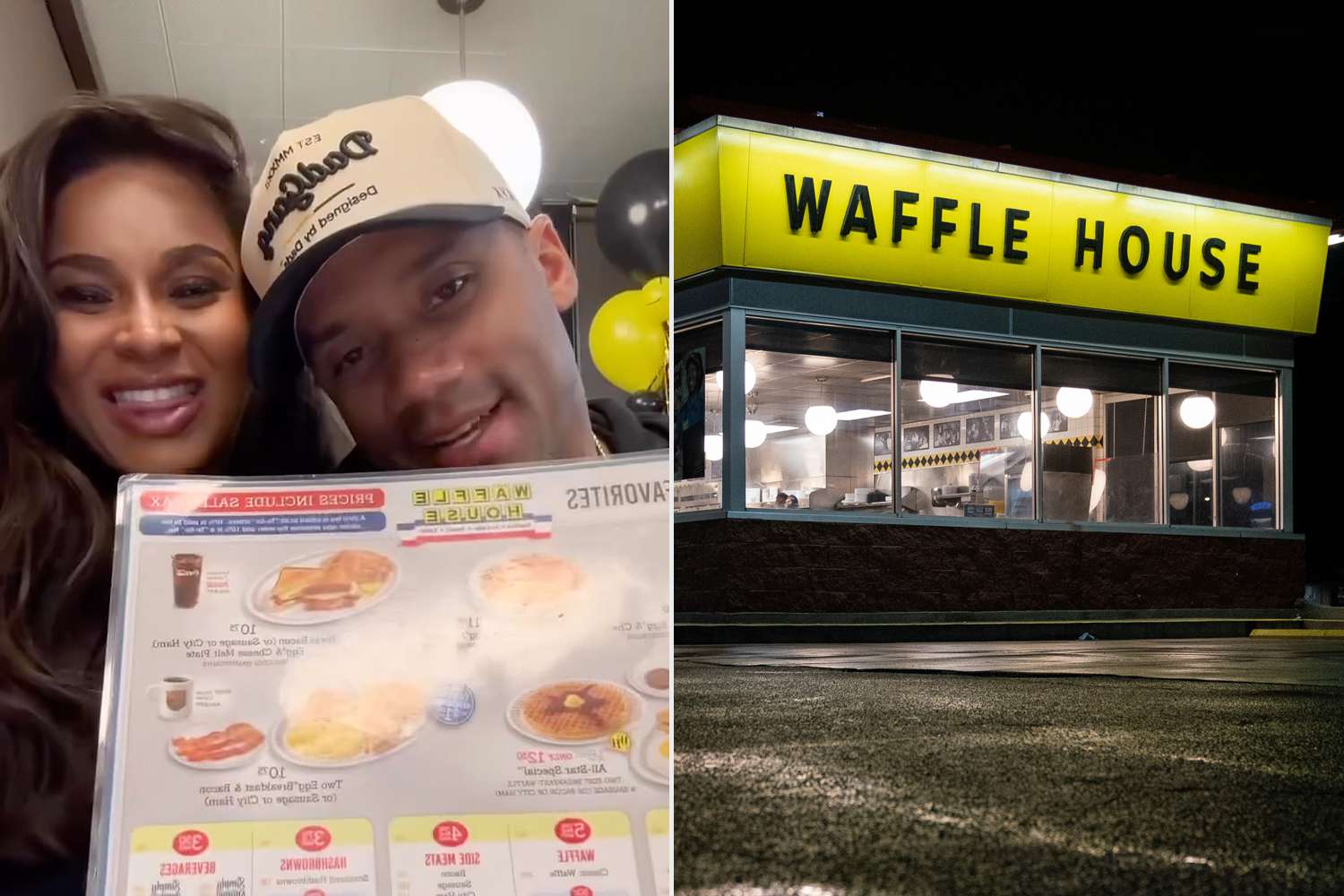 Ciara's 38th birthday bash wasn't just any old ho-hum celebration – no siree! Her dashing husband, Russell Wilson, known for his incredible throws on the football field, decided to make a pass at her heart with a side of waffles.
On that fateful Wednesday (October 25), the singer found herself at the center of a culinary touchdown when the Denver Broncos quarterback orchestrated a move that left everyone saying, "What the waffle?!"
Picture this: Russell Wilson, in all his quarterback glory, rented out an ENTIRE Waffle House restaurant just for the love of his life. That's right, he didn't settle for a cozy candlelit dinner at a fancy restaurant or a serene beach getaway; he went all-in on the waffle extravaganza.
The morning after this waffle-tastic affair, Ciara took to her Instagram to share some hilarious moments. She posted a reel that chronicled the wild night out, showing the dynamic duo rolling up to the Waffle House, sitting down in what might as well have been their private waffle kingdom, and feasting on a plate of donuts adorned with birthday candles. Now, that's how you make breakfast a true spectacle!
In case you missed it, her caption to the video was pure comedy gold: "Waffle & a Date… You know my heart, Baby! I love you so much, @DangeRussWilson! #WaffleHouse #BDAY 🧇❤️🤟🏽🎂😋🥰." Waffle emojis, heart emojis, rock-on emojis – she hit them all! We can't help but wonder if they're now considering opening up a new franchise – the Wilson Waffle House.
From the look of things, it's clear that the couple didn't just have a great time; they had a waffle-tastic, heartwarming, belly-filling, candle-blowing, love-exuding, batter-splattering, syrup-drizzling, NFL-meets-Breakfast-at-Tiffany's kind of time! Now, who's up for some waffle-themed relationship goals? 🏈🍽️❤️