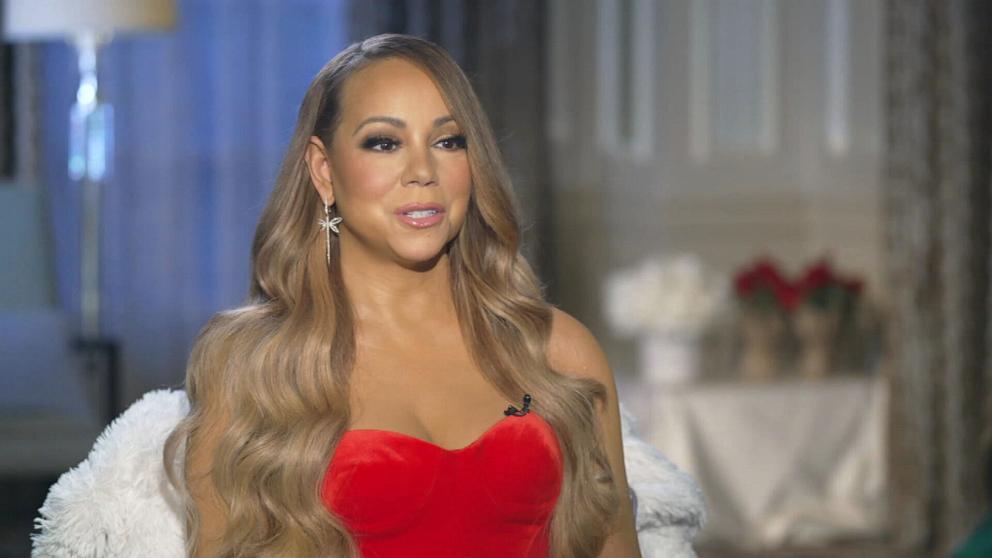 Mariah Carey's holiday spirit is contagious, and it's spreading faster than a catchy Christmas jingle on repeat! Mariah's got a lot on her plate, and it's not just cookies and milk for Santa. She's diving headfirst into the holiday season with all the enthusiasm of a kid hopped up on candy canes.
In a world where "It's time" usually means you've run out of excuses to avoid doing the dishes, Mariah's taken it to a whole new level. She's declared that the 2023 holiday season has officially begun with the grace of an announcement video that has left us in pure yuletide ecstasy. Can you imagine someone else having the power to declare the start of the holiday season? Talk about being the Queen of Christmas!
But Mariah's not stopping at a video. Oh no, she's on a promo rampage! She's hitting the road to support her upcoming 'Merry Christmas One & All Tour' like it's a reindeer-powered sleigh. Her tour starts on November 15 in sunny California, and she's been busy spreading cheer everywhere, even on shows like 'Jimmy Kimmel Live' and 'Good Morning America' (GMA). You go, girl!
On Monday, November 6, she graced the GMA stage and spilled the festive beans on all things Mariah. We're talking about the origin story of her mega-hit 'All I Want for Christmas is You,' the tour, her favorite holiday memories, and hold onto your Santa hats, even some new music!
In a heart-to-heart with ABC News' Juju Chang, Mariah spilled the eggnog on how 'All I Want for Christmas' came to life. Picture this: Mariah, a Casio keyboard, and a dream. She said, "I was working on it by myself … on this little Casio keyboard and writing down words and thinking about, 'What do I think of at Christmas? What do I love? What do I want? What do I dream of?'" Well, Mariah, we think of you and your music!
And here's the kicker – Mariah wanted to create something "timeless" that didn't "sound like the 90's." Bravo, Mariah! She nailed it because that song is now the second highest-certified tune by a woman in American music history. Not too shabby for a song born on a Casio keyboard!
Now, the cherry on top of this holiday pie is that this classic Christmas hit is the star of her upcoming tour. Mariah said, "Last year we didn't go, like, across the country. So this year we're doing that." Cross-country caroling, anyone?
Mariah is not one to rest on her laurels. She's already thinking about what's next, and we can't keep our excitement in check. She's been busy cooking up some new tunes. She teased, "I've been working … on just writing new songs," and she's even thrown a choir into the mix! So, hold onto your jingle bells, because new music is "on the horizon." We can't wait to unwrap those musical gifts, Mariah!
While she didn't drop the mic with a specific release date or tell us if these new tunes are part of a new album, soundtrack, or a top-secret holiday project, you can bet your holiday ham that the #Lambs (Mariah's affectionate fans) are crossing their fingers for a full-fledged album. After all, it's been nearly five years since her last studio effort, 'Caution' in 2018. Come on, Mariah, don't keep us waiting for too long. We need your festive beats to jingle our way into the holidays!