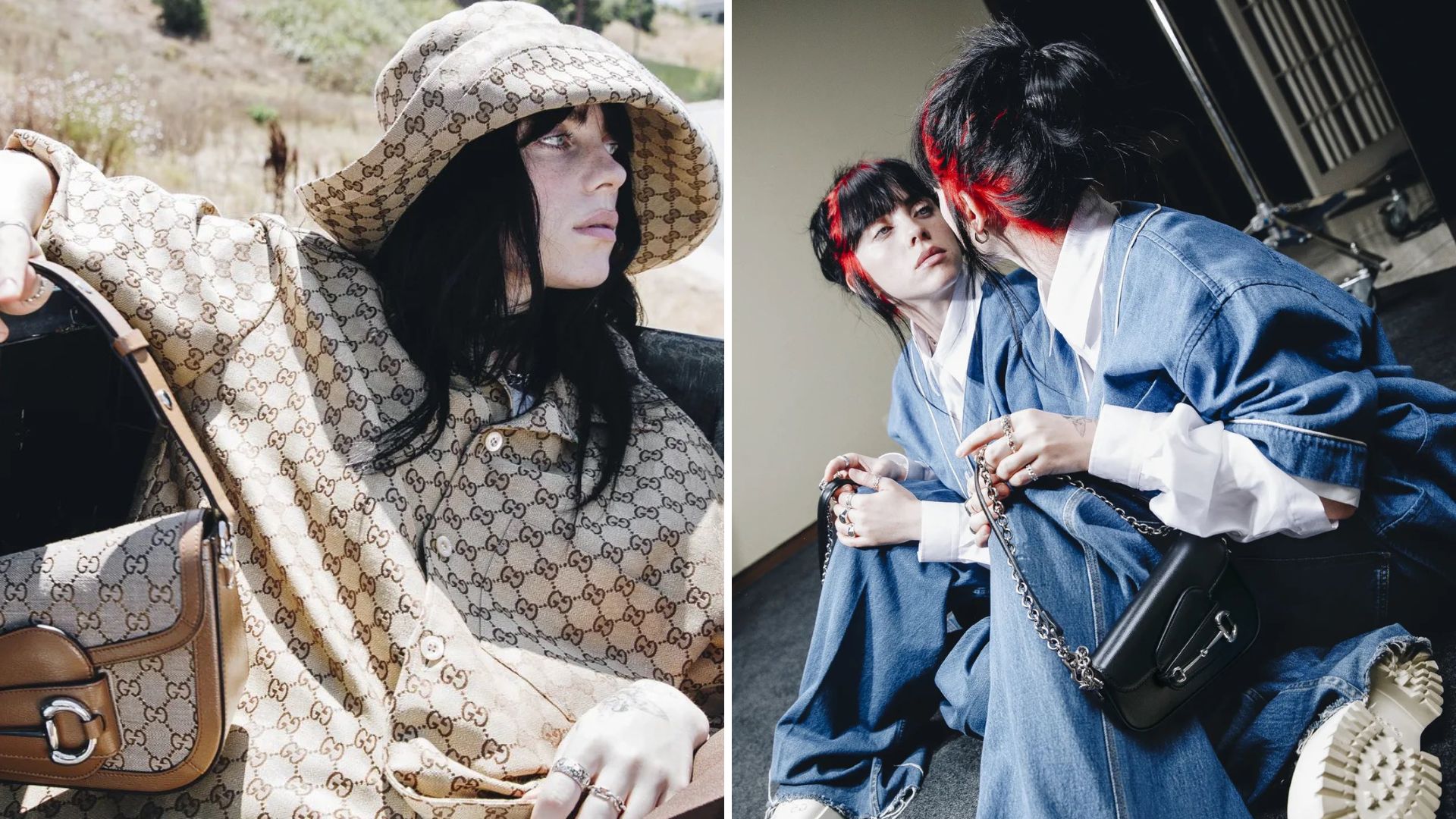 Billie Eilish just teamed up with Gucci, and they're cooking up a collaboration that's fresher than a baguette at a bakery!
The 21-year-old sensation behind "What Was I Made For" has joined forces with the iconic fashion powerhouse, Gucci, to work their magic on the Horsebit 1955 bag. But here's the kicker—it's not your run-of-the-mill bag. No, no! This bag is as animal-friendly as a sloth wearing a "Save the Bees" T-shirt.
What's their secret weapon, you ask? Well, it's called Demetra, and it's not some ancient Greek philosopher, but rather a nifty material concocted by the fashion geniuses at Gucci. Demetra is mostly made from plants, which means you can now accessorize while saving the planet. It's like wearing a forest, but chic!
This marvelous material made its grand entrance onto the fashion scene back in 2021, and it's been turning heads ever since. Billie Eilish, the trendsetter extraordinaire, has taken the reins to show off her unique spin on the Horsebit 1955 bags. And let me tell you, she's not horsing around.
In a series of campaign images captured by the talented Tyrell Hampton, Billie struts her stuff with these eco-friendly masterpieces. In one snapshot, she's cruising along in a car, casually flaunting the bag, and guess what? Her shirt and hat are a match made in Gucci heaven. It's like they planned a secret rendezvous, and fashion was the third wheel.
The fun doesn't stop there. In another picture, Billie gazes at her reflection in a mirror, cradling a sleek black version of the bag. It's the kind of bag that makes you do a double take and say, "Is that my new best friend?" Mirrors don't lie, people!
Billie Eilish and Gucci are here to prove that you can look good, save the planet, and have a laugh while doing it. Who knew fashion could be this fabulous and eco-conscious?