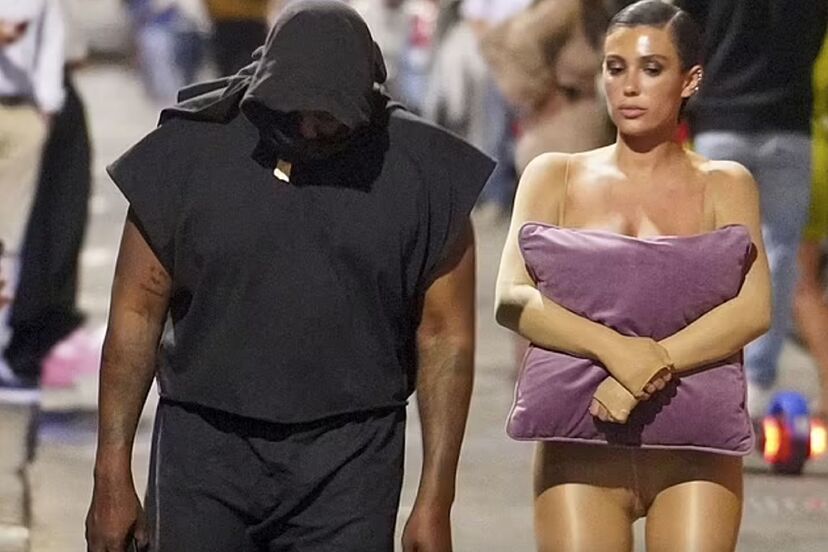 The Kanye West and Bianca Censori love train has hit a temporary pit stop! According to the gossip grapevine (a.k.a. The U.S. Sun), Kanye, the rapper extraordinaire also known as Ye, and his 11-month partner-in-crime, Bianca, are taking a hiatus from the marital rollercoaster. It seems the relationship engine has been running on fumes since October, and the brakes were pumped by none other than Bianca's intervention-happy friends.
Now, hold your judgment, because apparently, Bianca's family never quite warmed up to the idea of having Ye as their in-law. Can you blame them? Word on the street is that Ye is not exactly everyone's cup of tea. A source spilled the tea, saying, "He's a tough nut to crack, and those close to her are wondering if saying 'I do' to him was like saying 'I do' to a rollercoaster ride with no seatbelt." Ouch! That's a wild ride, even for the most patient of souls.
But here's the kicker: Ye's buddies claim he's been happier and more focused with Bianca around, although it seems like everyone and their grandma has an opinion on this love saga. Love is complicated, especially when it comes with a side of public scrutiny.
In a surprising turn of events, Kanye has been chilling in Saudi Arabia, turning a complex into his personal recording studio. The man's got priorities, people! Rumor has it he's "not that worried" about the whole marriage break thing and is more concerned about finding distribution for his music. Because, let's face it, losing connections due to antisemitic remarks is not great for one's Spotify playlist.
The insider scoop suggests that Bianca might boomerang back to Ye for the album launch – because who can resist that glamorous lifestyle? However, her family and friends are rallying against it like it's a game of Mario Kart. They'd prefer she swipes left on the Ye reunion.
Just when you thought the circus had packed up its tents, a different report comes waltzing in, claiming that Bianca's loved ones had to stage an intervention to make her see the light. According to Daily Mail, her friends basically shook her awake, yelling, "Girl, you need to wake the f**k up!" Apparently, she's been living in a fog of Kanye's control, but the intervention was like a splash of cold water – refreshing and eye-opening.
The Kanye and Bianca show has taken an unexpected intermission. Will they make it to the grand finale, or will this love story go down in flames? Only time, and possibly a few more interventions, will tell. Buckle up for the next episode of "Keeping Up with the Kanye-dashians!"