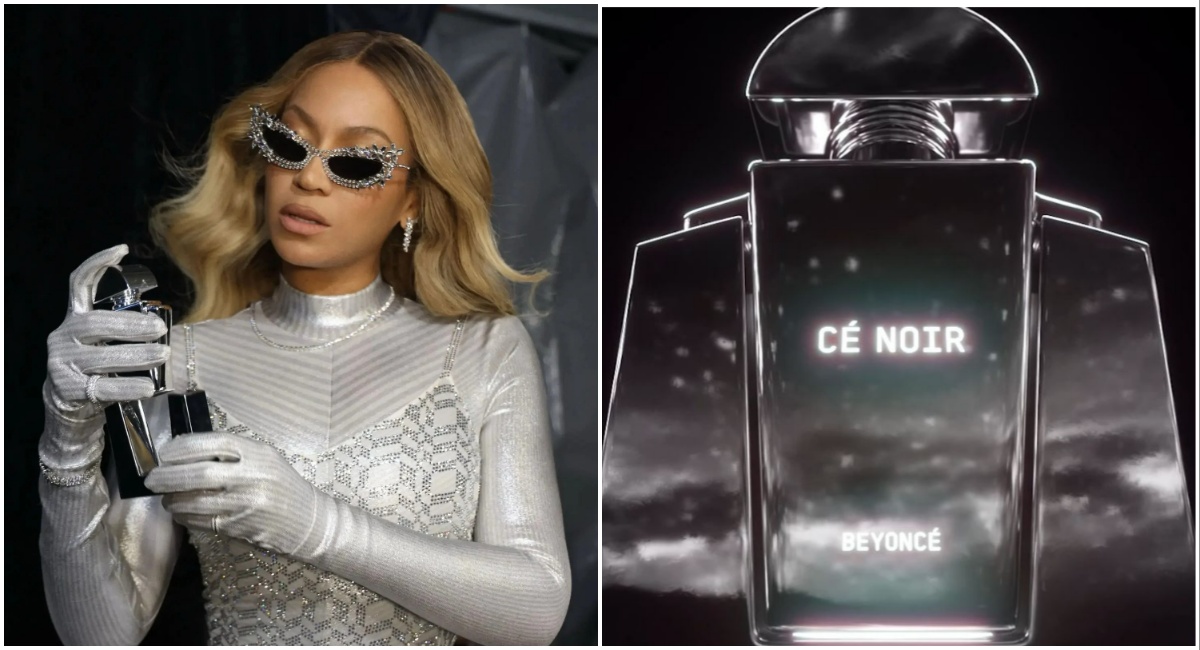 Prepare to be dazzled by the unrelenting brilliance of Queen Bey! This year, she's been more generous than a grandma handing out cookies at Christmas. From her astonishing 'Renaissance World Tour' to her upcoming film chronicling her epic journey, Beyonce has been working her booty off.
Brace yourselves, because the superstar is about to grace us with her latest masterpiece: 'CÉ NOIR' – her brand new fragrance. Yes, you heard it right, a fragrance! Beyonce doesn't just break the internet; she also wants you to smell fabulous while doing it.
This luxurious scent is set to hit the shelves next month, and we can barely contain our excitement. But before we drown in anticipation, Queen Bey, being the trailblazer she is, decided to give us a sneak peek with a video unboxing. You heard that right; she's unboxing a fragrance! It's like unearthing treasure, only it smells a whole lot better.
So, dim the lights, and get ready for the most epic fragrance unboxing video of your life. It's got more drama than a telenovela, more suspense than a thriller, and more glamour than a Hollywood red carpet.
'CÉ NOIR' is so incredible that you can't even preorder it on just any website; you have to go to Parfum.Beyonce.com. That's right, Queen Bey has her own perfume domain, and you're cordially invited to the scent-sational party. So, mark your calendars, set your alarms, and prepare to drench yourself in the essence of fabulousness, because 'CÉ NOIR' is about to drop, and it's going to be as iconic as Beyonce herself!