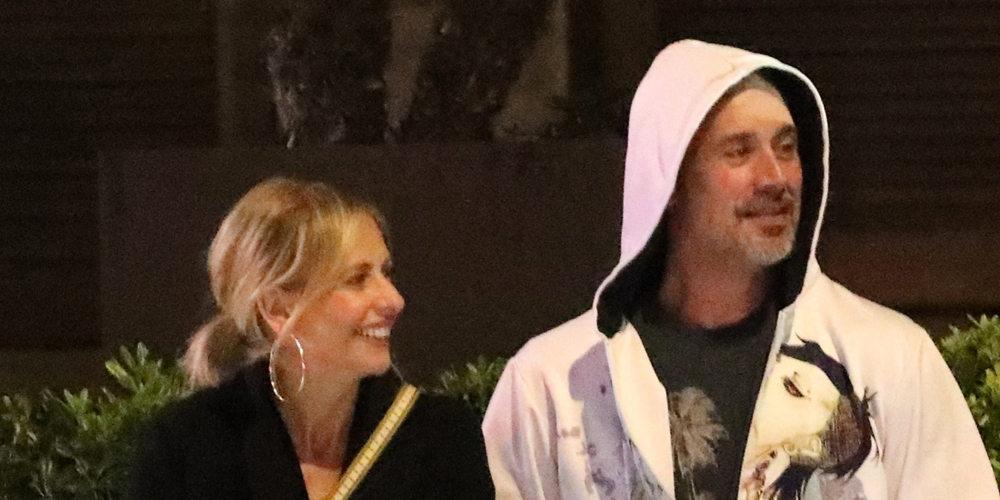 Guess who was spotted playing hide-and-seek with the paparazzi this Monday? None other than Hollywood's stealthiest couple, Sarah Michelle Gellar and Freddie Prinze Jr.! The 46-year-old Buffy The Vampire Slayer and her partner-in-crime, the 47-year-old She's All That heartthrob, made a rare appearance at the Baltaire Restaurant & Steakhouse in Los Angeles.
They weren't flying solo in their quest for a stealthy dinner date. Oh no, these two pros had a whole entourage, as if they were plotting a covert mission to retrieve the last slice of pizza in a room full of hungry ninjas. The plot thickens as they patiently waited for their getaway chariot at the valet—because nothing says undercover like a valet rendezvous.
Sure, we caught a glimpse of them last month at some event, probably a secret society meeting for elusive celebrities. But let's be real, seeing Sarah Michelle and Freddie strike a pose together is like witnessing a unicorn karaoke duet—it happens once in a blue moon.
And hold on to your stakes, because rumor has it there's an I Know What You Did Last Summer reboot in the pipeline! Brace yourselves for more suspense and teenage shenanigans, because the OG stars are apparently in talks to make a comeback. Our beloved Sarah Michelle and Freddie, dynamic duo from the '90s film franchise, might just return to grace our screens with their killer (pun intended) chemistry.
Stay tuned for more stealthy sightings and Hollywood hijinks from the most enigmatic couple in Tinseltown. Who knows where they'll pop up next? Maybe at a grocery store near you, debating the merits of kale versus iceberg lettuce. It's a wild world out there!