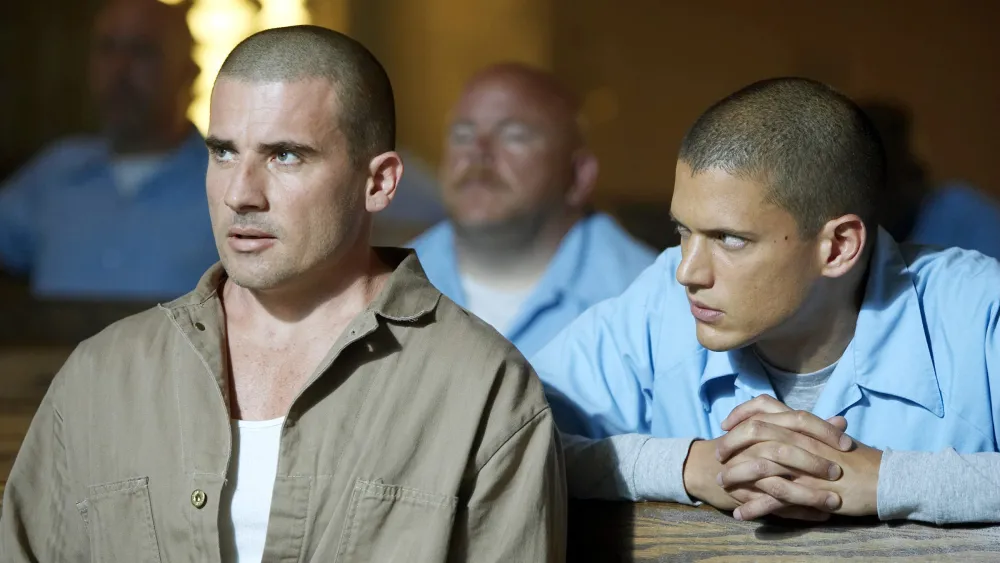 Hold onto your prison jumpsuits because there's a prison break that's not actually a prison break but a reboot in the works! It's like breaking out of the jail of redundancy and embracing the sweet, sweet freedom of nostalgia.
So, here's the scoop: Hulu, the streaming giant with more surprises up its sleeve than a magician at a rabbit convention, is cooking up a revival of the beloved Fox drama, Prison Break. That's right, the show that had us all on the edge of our seats as we wondered, "Will they break out of prison this time?"
This prison-breaking extravaganza, part deux, is being masterminded by none other than Elgin James, the creative genius behind Mayans M.C. Because, let's face it, if you're going to plan an escape from a high-security facility, you'd want a Mayan or two in your corner, right?
Now, let's jog our memory for a moment. The original series, which had us glued to our screens between 2005 and 2017, followed the epic quest of Michael Scofield (Wentworth Miller) to prove that his dear ol' brother, Lincoln Burrows (Dominic Purcell), was as innocent as a puppy in a tutu. Michael hatched elaborate plans to save him from death row and stage the ultimate breakout.
The cast was a motley crew of characters, including Amaury Nolasco, Sarah Wayne Callies, Paul Adelstein, Rockmond Dunbar, Inbar Lavi, Mark Feuerstein, Robert Knepper, and Augustus Prew. It was like a family reunion at Shawshank!
The reboot isn't just a rehash of the same old prison dramas. It's a new installment in the Prison Break universe! Like, they might break out of an underwater prison on the moon this time! Well, okay, we're not quite sure about that part, but it's bound to be an adventure.
Now, here's the dish of the day – two of the OG Prison Break heroes won't be joining the party. Dominic Purcell, our burly and bearded Lincoln Burrows, and Wentworth Miller, the mastermind Michael Scofield himself, won't be making a grand return.
Dominic Purcell – NOT EXPECTED TO RETURN
Yep, Dominic's not breaking back into the prison, or out of it. He's off chasing other adventures, and we wish him all the best in his pursuit of non-prison-related escapades.
Wentworth Miller – NOT EXPECTED TO RETURN
And Wentworth? Well, he's probably busy planning more intricate schemes or fighting for justice in some other corner of the TV universe. Sorry, but Michael Scofield won't be gracing us with his tattooed brilliance once more.
Prison Break is breaking back into our lives, but without a couple of key players. Will it still be as nail-bitingly intense and twisty as the original? Only time will tell.