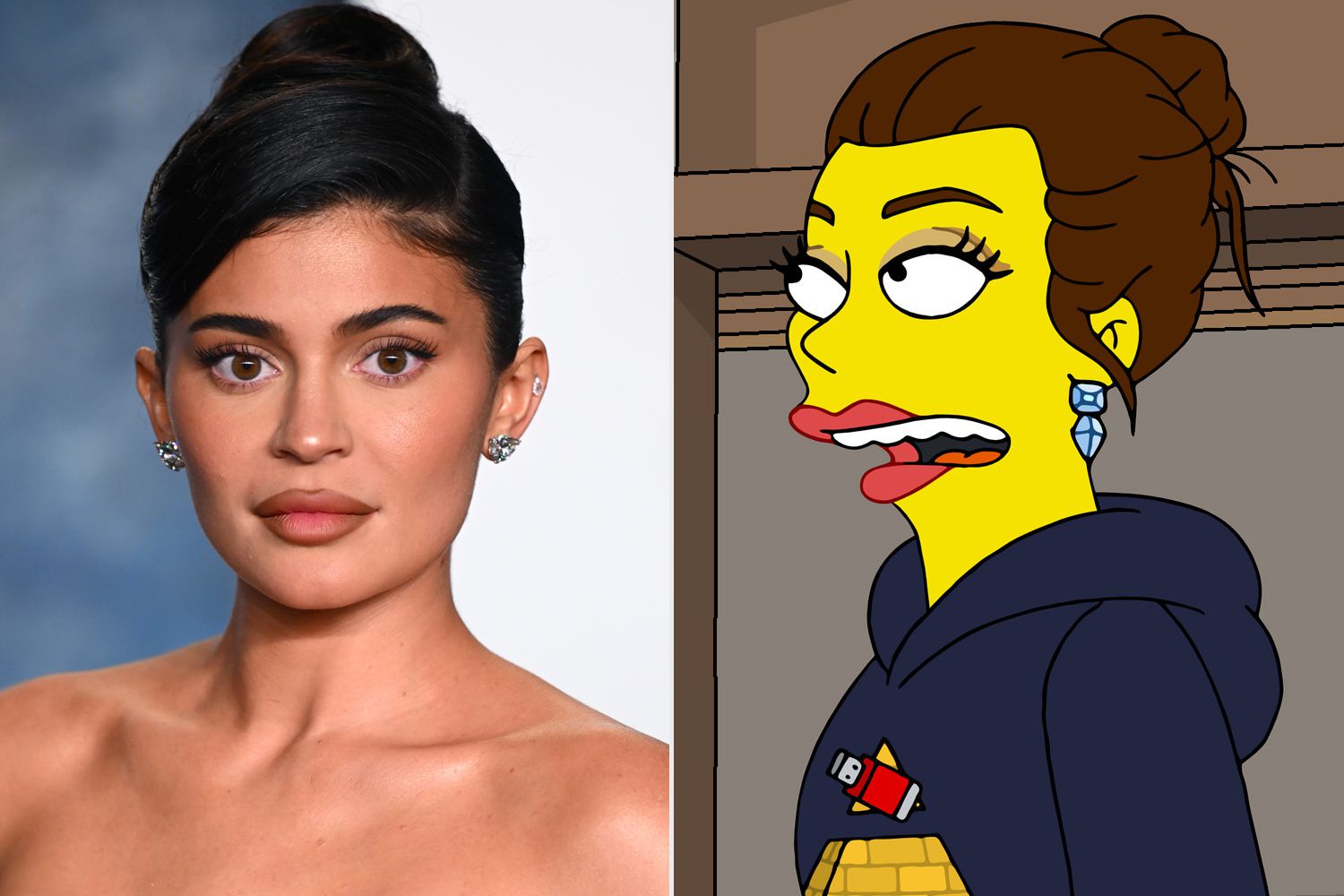 Kylie Jenner is making her grand debut on the one and only… drumroll, please… The Simpsons! That's right, the 26-year-old model and reality sensation is dipping her toes into the world of Springfield, joining the ranks of A-listers like Lady Gaga, Lizzo, Bryan Cranston, Justin Bieber, Tina Fey, Drew Barrymore, and who knows who else! Maybe even Sideshow Bob will get his own reality show soon?
So, what's the lowdown, you ask? Kylie's lending her famous voice to the "Treehouse of Horror" Halloween special, and it's set to hit your screens on Sunday, October 30. Mark that date on your calendar, because it's about to get spookier and sassier than ever!
Variety, bless their hearts, gave us a little sneak peek of what's to come. Prepare yourself for the ultimate Simpsons transformation. Kylie's animated counterpart is donning an all-black ensemble, complete with slicked-back hair that could probably cut glass, diamond earrings that could blind Mr. Burns, and a smoky eye that could make even Marge jealous. It's like Springfield's most glamorous makeover, right in front of our eyes!
So, when October 30 rolls around, make sure you've got your TV, your popcorn, and your sense of humor ready. It's going to be a Simpsonized Halloween extravaganza that even Duffman would be proud of, "Oh yeah!"
Kylie Jenner got up and worked: The mogul is a guest voice on this year's "Treehouse of Horror" episode of "The Simpsons," and Variety has a first look below: pic.twitter.com/SFRnOftMCV

— Variety (@Variety) October 27, 2023