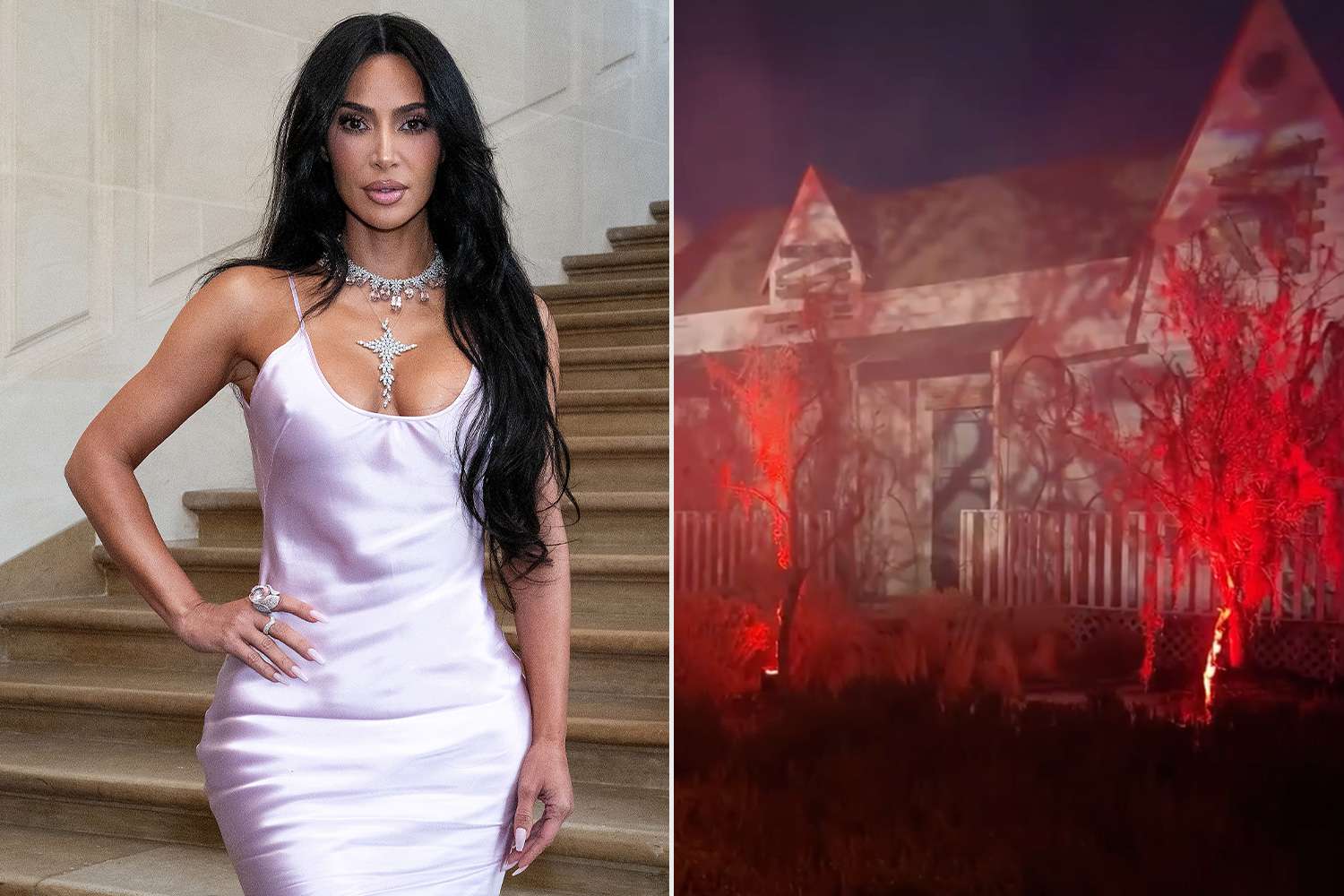 Kim Kardashian, ageless wonder and certified Halloween enthusiast, just threw a party so epic, it made Count Dracula's castle look like a cozy Airbnb rental. The SKIMS goddess left no cobweb unturned as she unleashed her monstrous creativity for Halloween.
With the kind of gusto only a Kardashian could muster, Kim showcased her haunted abode on Instagram. There were more decorations than the Great Pumpkin's garden, and honestly, it's safe to say she won the Monster Mash of the Year award.
Her estate had more ghoulish guests than a ghost convention. Folks were dressed up in costumes scarier than the idea of running out of candy on Halloween night. And the pièce de résistance? A colossal haunted house right in her backyard, which was so big, even Frankenstein would say, "That's one heck of a fixer-upper!"
Inside, Kim went all out with her spooky decor, complete with enough glowing lights and fake spider webs to make a tarantula jealous. But the icing on the Halloween cake was a multi-tiered masterpiece with a skeleton head chilling on top. And it was so good-looking that even Jack Skellington would have second thoughts about ruining it!
But the frightful festivities didn't stop there. Kim wasn't afraid to go all out, serving fake severed hands covered in fake blood, casually strewn across a table. Nearby, bags that looked eerily like IV bags were filled with "blood," or as Kim eloquently put it, "blood slime." Because who wouldn't want that as a party favor, right?
Now, Kim K's Halloween bash was just the cherry on top of her birthday cake. She celebrated her 43rd birthday in style at a posh restaurant in Beverly Hills. The guest list was so star-studded that it could rival the Milky Way, and Kim was dressed to impress in a red dress so sultry that it made the restaurant's thermostat go haywire.
With most of her famous siblings in attendance, the soirée was missing only one thing: Kourtney Kardashian, who's cooking up a new family member and had to skip the fun. But don't worry, Kim promised to jump into bed with her for a "bed rest picnic" soon. Sisterly love at its finest!
As Kim embraces the wonderful world of 43 and embraces the Halloween spirit, we're left wondering, what's next for this spooky season superstar? She's famous for her jaw-dropping costumes, from Wonder Woman to Little Red Riding Hood, and even channeling her inner mermaid. With this track record, we're on the edge of our seats, eagerly awaiting her next Halloween masterpiece. What's it gonna be, Kim? A vampire, a mummy, or perhaps a Kardashian mummy? We can't wait to find out!