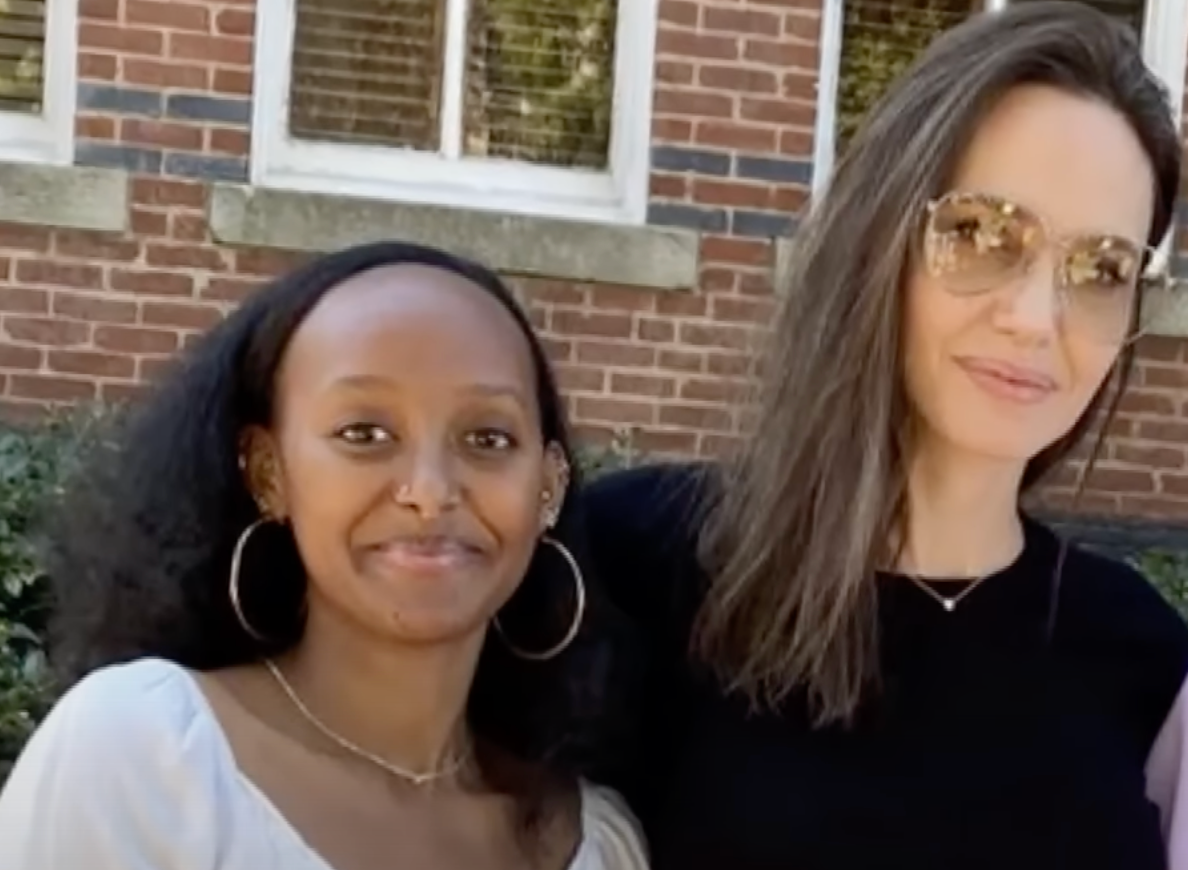 Zahara Marley Jolie-Pitt is now officially a sorority sister extraordinaire!
In a plot twist that could rival a Hollywood blockbuster, the 18-year-old progeny of Angelina Jolie and Brad Pitt has taken the plunge into Greek life at Spelman College. And guess which sisterhood had the good fortune of snagging this gem? Drumroll, please… it's the one and only Alpha Kappa Alpha Sorority!
Angelina Jolie herself spilled the tea on social media, proudly announcing Zahara's newfound sisterhood status. In a move that could make even the coolest cat jealous, Zahara introduced herself to her sorority siblings with a flair that screams, "Move over, Hollywood, I'm here!" Picture this: "My name is Zahara Marley Jolie. And [I] landed all the way from the Golden State in the city full of angels: Los Angeles, California."
There's a video to prove that Zahara is not just any sorority sister; she's a dancing, twirling, and charisma-infused force to be reckoned with. The footage on Essence showcases her breaking it down with her Alpha Kappa Alpha crew, proving that she's got moves as smooth as her parents' on-screen performances.
And if you're wondering which chapter had the honor of welcoming Zahara into the sisterhood, it's none other than the Mu Pi Chapter of the first historically Black sorority, Alpha Kappa Alpha. Founded in 1908, this sisterhood has been graced by Zahara's presence in 2023, making history in the process.
With twins Vivienne and Knox, Shiloh, Pax, and Maddox completing the Jolie-Pitt squad, it looks like the family tree has a new branch dedicated to sisterhood antics. Move over, Hollywood drama—Zahara Marley Jolie-Pitt is writing her own script, and it's filled with laughter, sisterly bonds, and maybe a few dance-offs for good measure!